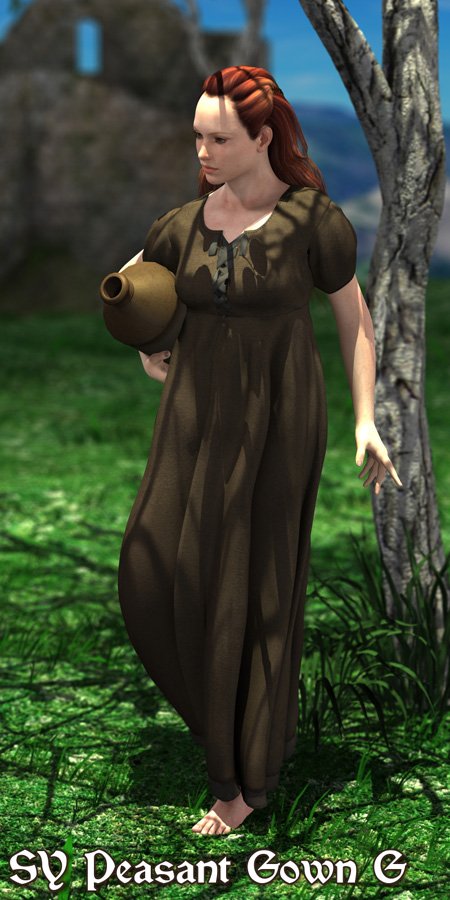 The popular and versatile Peasant series continues with this useful and versatile gown!
Use it alone or with the other Peasant pieces, or mix and match with other outfits with perfect ease! The dress comes with LIE dirt overlays and homespun wool textures to match the rest of the set.
In keeping with its medieval origins, this one also has a white diffuse set to add your own colors, so that you can imitate the vivid colors popular among peasants and nobles alike during England's fifteenth century. Pin-on sleeves were sometimes used on special occasions during this era, and these are included as a separate piece.
Movement assistance and optional JCMs are included for the best possible posing.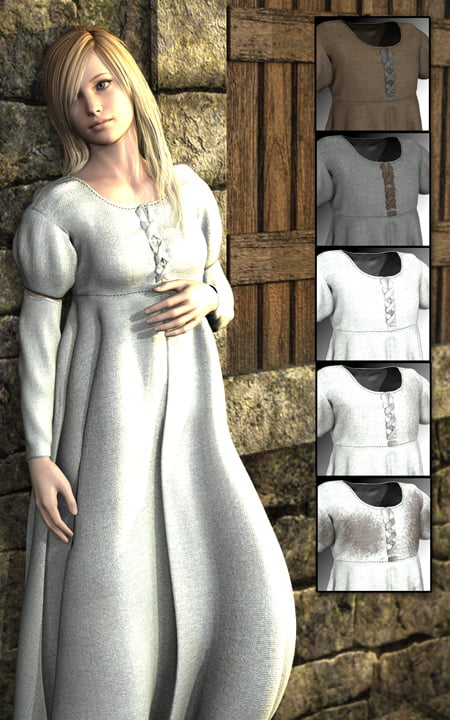 ---