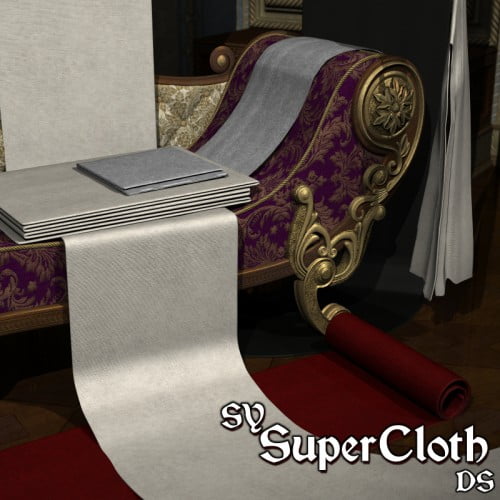 (This is for DAZ Studio 4.6 ONLY. It will not work properly in Poser.)
When you can't use dynamics and you need a posing cloth in your scene, turn to the Sickle SuperCloth for DAZ Studio!
There are two meshes, a short and a longer one (both with length and width morph options as well). Both are offered in uni- and bi-linear rigs with many bones, for maximum posability in your scenes.
Neutral diffuse linen, panne/velvet and terry cloth shaders are included and are optimized for DS4.6. These pieces are very tiling-friendly and will work beautifully with other shaders in your library.
Don't forget to look at the ImportantPosingInformation.txt file in the Documentation folder for tips on posing your superrigged pieces in seconds!
The pieces have these morphs and pose controls:
All long:
Pose Controls:
Left Bend
Left Side-Side
Left Twist
Right Bend
Right Side-Side
Right Twist
Morphs:
Folded
Length
Roll Partial
Roll Up
Width
All short:
Pose Controls:
Left Bend
Left Side-Side
Left Twist
Length
Right Bend
Right Side-Side
Right Twist
Morphs:
Folded
HangFolded
HangLoose
Roll Partial
Roll Up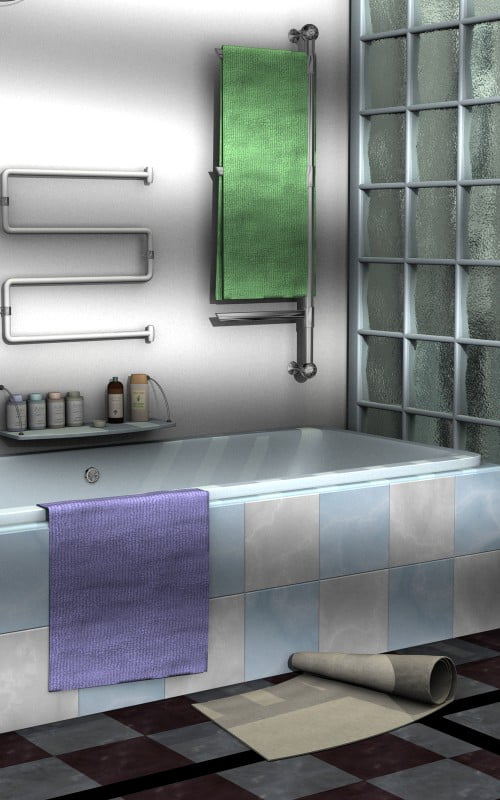 ---