SY Ultra Templates for Genesis 3 Male(s)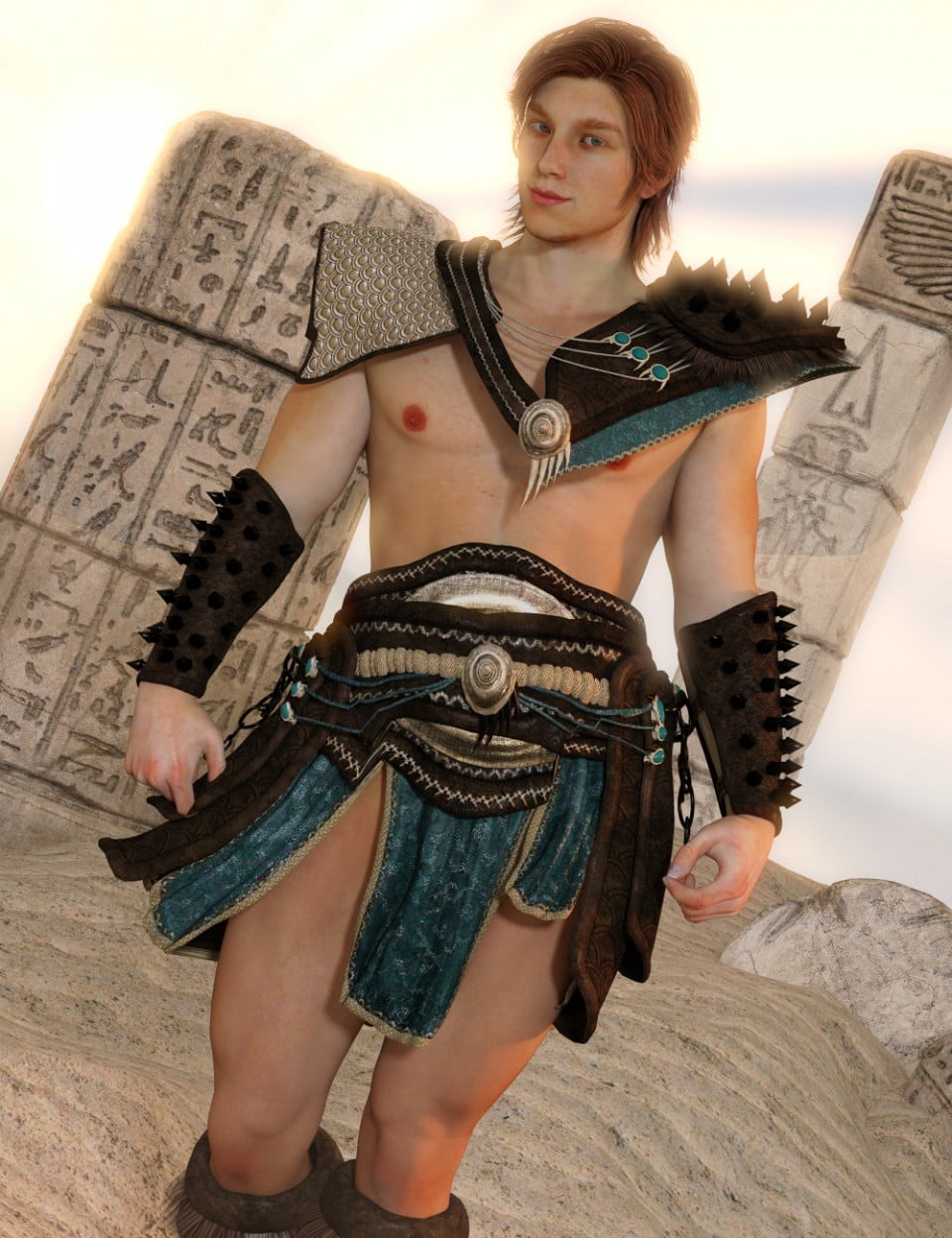 Don't throw away your old outfits – enhance them! Now your clothes can fit Genesis 3 Male with movement and style using the SY Ultra Templates pack. These templates for different tunics, loincloths, coats and a cape add bone handles with great movement to your items when you use Auto-Fit. Now your characters can sit, run, kneel, or whatever you like even if the outfit wasn't originally for Genesis 3 Male!
Not only that, but the dress templates also add a DeTriangulator morph to Actor/Hip/Real World, allowing for easy fixing of the triangle artifacts that can appear in the lower front area. There are two "Alt Crotch" clones for this use as well. With the included quick and easy instructions, you'll be using your library with Genesis 3 Female in no time!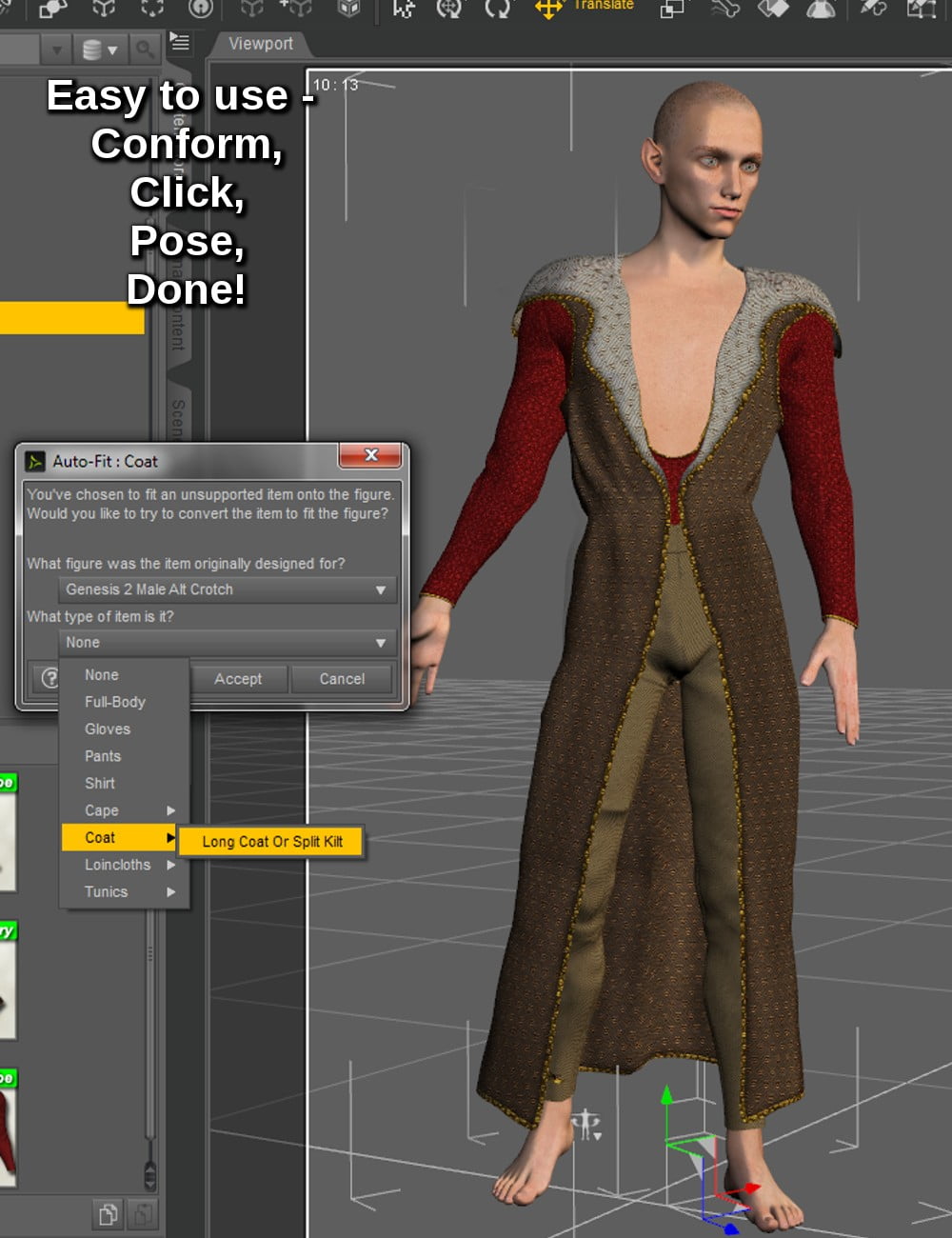 ---