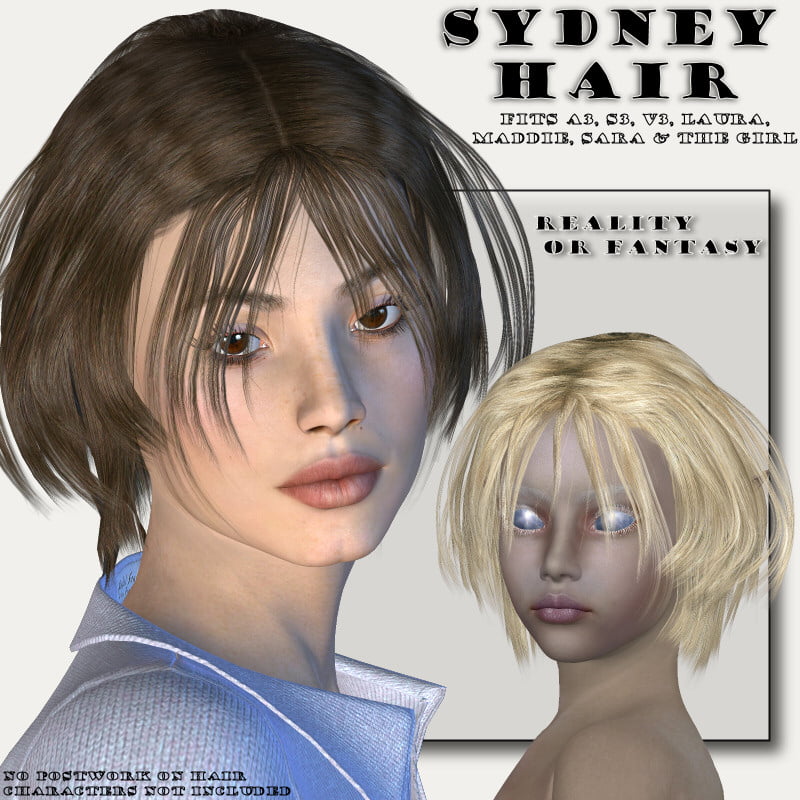 A stunning short hair style in 7 beautiful, realistic color choices, each with 2 texture styles: Center part and combed back.
It comes with 20 morphs and styles for that 'Just Right'look.
Plus – it's fitted to all your favorite characters! Victoria 3, Stephanie Petite 3, Aiko 3, Laura, Maddie, The GIRL, PreTeen and Sara.
---