Sykla Scout for V4 and M4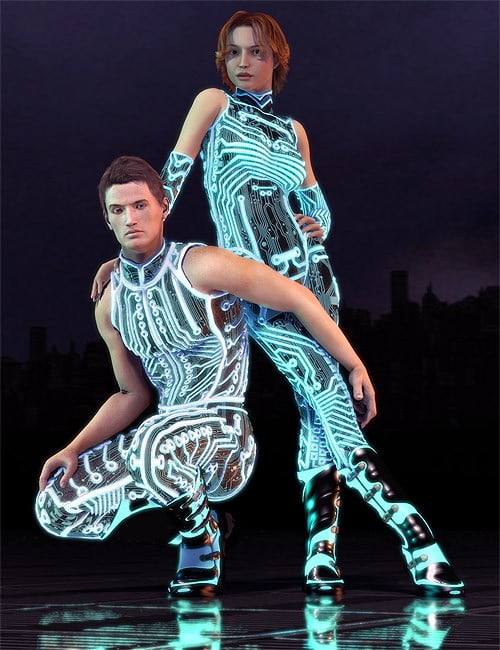 The Sykla Scouts are unmatched in raw agility and speed, with the power of fusion can be anywhere almost instantly. This makes them the perfect solders for special ops that demands quickness, from relaying vital intell with allies to riding ahead of the main vanguard.
Sykla Scout includes textures set for the M4 and V4 bodysuits, the High Tech Trekker Boots, and a custom helmet smart prop. Each set has nine color options for great variety, and the bodysuits have special MATs for hiding the arms and legs of the bodysuits for a sleeveless look with just one click.
This product requires: Victoria 4.2 Bodysuit , M4 Bodysuit , High-Tech Trekker Boots for V4 and A4 , High Tech Trekker Boots for Michael 4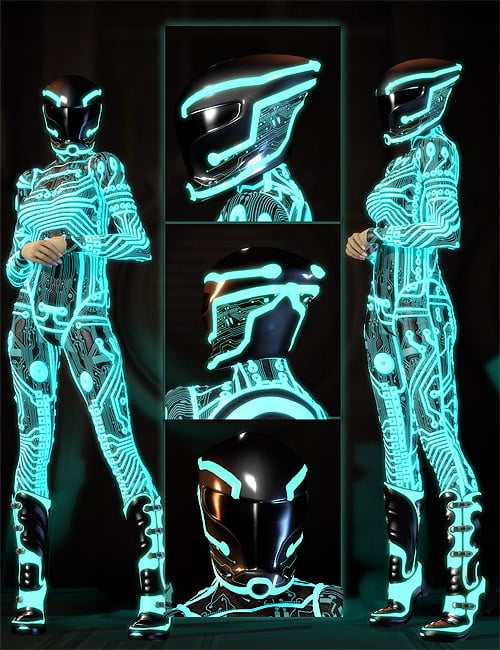 ---