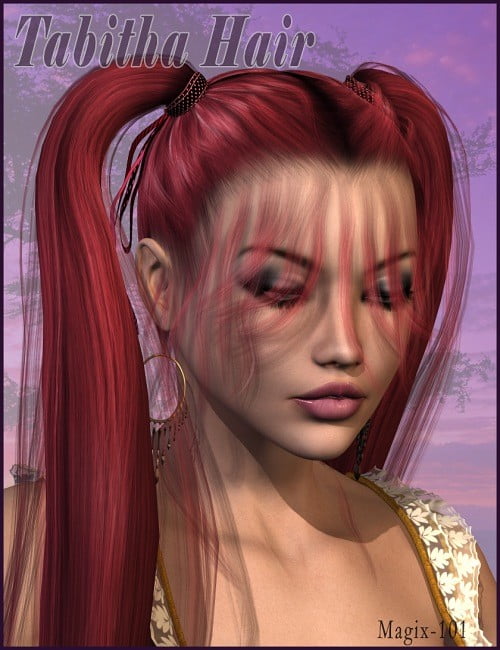 Tabitha Hair is a multi layered dual pony tail style hair with a very modern look for Victoria 4, Aiko 4 and The Girl 4.
It features amazing versatility and realism, Because of the design, the bangs can be messy or very thick and modern or the hair can be swept cleanly back.
Tabitha Hair also features multi shaded styles(available in the MultiPak), it comes with a large selection of MAT and MAT MOR files for instant styles.
---