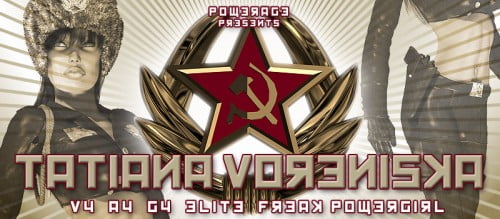 Usages Tips/Limitations:
– In first load V4 in your scene
– Load the clothings and conform to V4.
– Magnetize the clothes.
– Hide V4 hands if you use the gloves.
– If you use hair or G4/A4 head morph, you need to adjust mannualy the
scale/translation dials of the chapka to adjust it.
– You have many mat tools in the poses library: hide body parts of V4, change trouser apparence
with the mat "hide material zone"
The chapka use the displacements map, check the displacement option in your render setting.
DAZ STUDIO USERS:
The product has been tested with DAZ STUDIO 3, and working properly.
Shaders used were created with Poser Pro 7 and are not optimized for DS.
We do not offer support for use with Daz Studio or any other softwares that Poser 5 or above.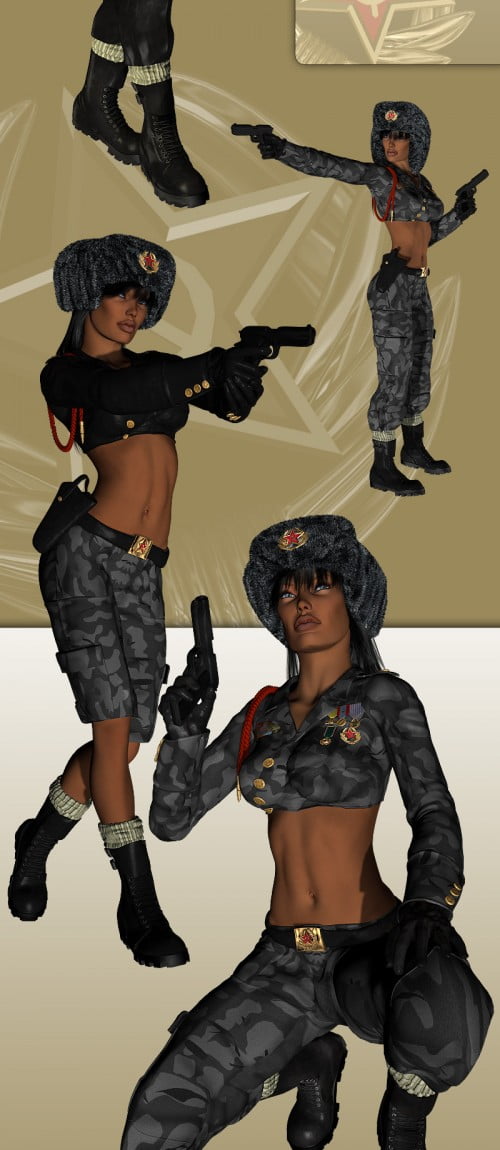 ---