Teen Girls for Genesis 8 Female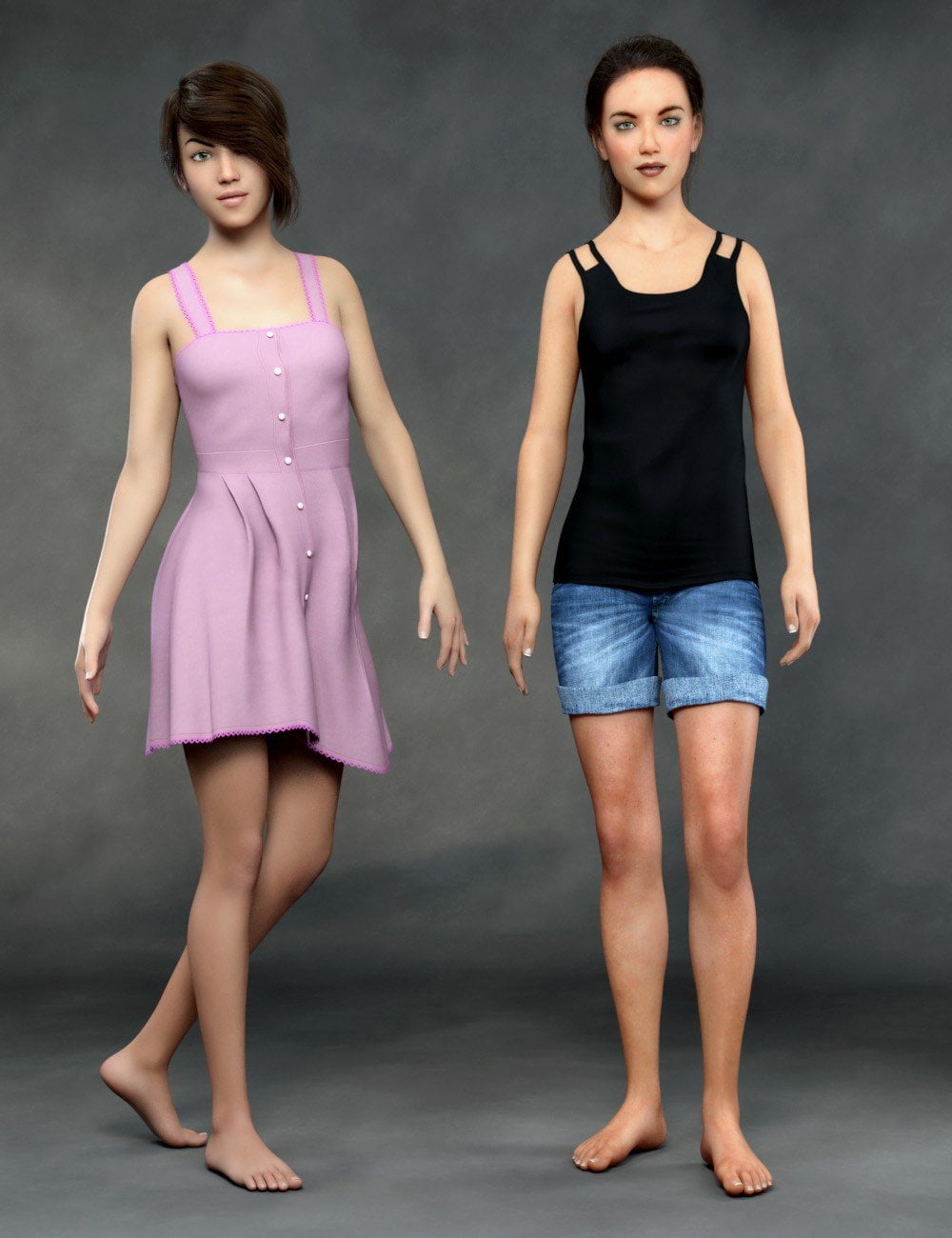 ---
Teen Girls for Genesis 8 Female
This set contains 5 custom full body and 5 custom full face morphs to be used with Genesis 8 Female to turn her into different mid-aged and older teen girls. Lots of adjustment morphs to adjust the shapes even more are included as well.
You can either use the included shape presets or the dials for maximum and step-less control. You can even mix the different dials to get complete new shapes. If you like you can save your own shape presets to be used later again. Lots of adjustment options and dials enable you to tweak the shapes even further. Adjustments controls for chest, legs, arms, waist, hip etc. are included as well. For a full list see below please.
You can use the included full body/face morphs as a start and then alter your shapes with the included adjustment morphs to make the shape even more unique or use morphs from other products.
You can even use the controls with other characters to alter their appearance or mix them with other morph packs.
Created for Genesis 8 Female the included shapes and morphs work with any compatible material and other morph products.
Height measurements courtesy of Measure Metrics for Daz Studio:
• Teen Girl 01 : Height 171 cm / 5.61 ft, Waist 25.76 in, Bust 33.02 in
• Teen Girl 02 : Height 169 cm / 5.55 ft, Waist 25.33 in, Bust 32.18 in
• Teen Girl 03 : Height 172 cm / 5.64 ft, Waist 25.76 in, Bust 34.06 in
• Teen Girl 04 : Height 175 cm / 5.76 ft, Waist 26.94 in, Bust 34.49 in
• Teen Girl 05 : Height 177 cm / 5.81 ft, Waist 26.57 in, Bust 35.27 in
Measurements are for the default, unaltered custom body shapes (at 100%).
You can use the included adjustment morphs to alter the shapes, like leg and torso length, waist size, bust size etc.
This is a shape/custom morph product, included are morphs and shape presets as listed below.
There are no other products required to use this product.
You can also use this product for your own character/shape products as long as this product is listed as required. Please keep in mind that this is NOT a merchant resource.
Displayed skins, hair, clothing etc. are for promotional purposes only and not part of this product.
---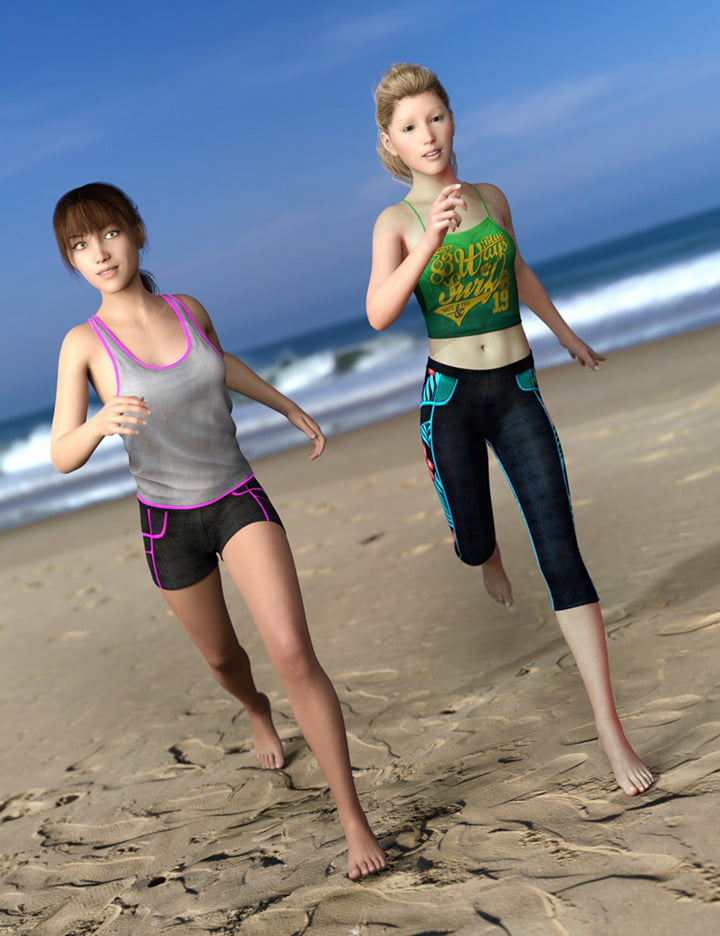 ---