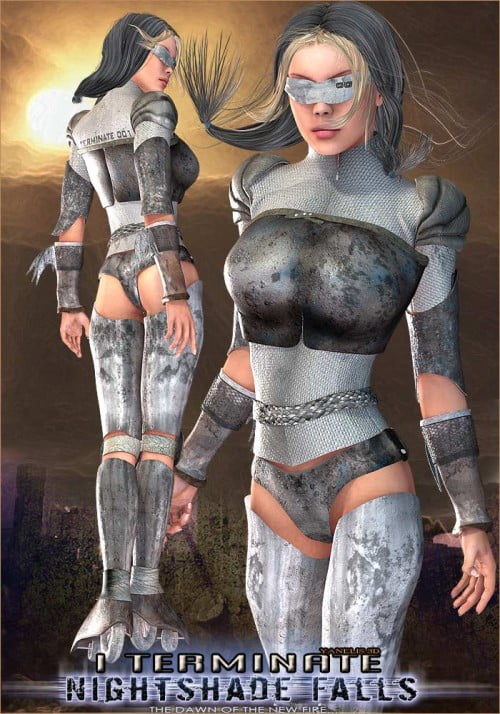 Features:
Compatible with the following V4 Morphs: Breast Size, Breast Large, Breast Implant.
Compatible with the following custom characters: Pretty Base IV
Each texture is high resolution and carefully created.
Every clothing piece is individual for you to be able to customize I terminate's look.
Morph Ready poses for the head band.
UV mapping has been created very easy to texture if you want to create your own textures.
Product Includes:
Conforming Head Band
Conforming Shirt
Conforming Chest Armor
Conforming R Shoulder armor
Conforming L Shoulder Armor
Conforming R Glove
Conforming L Glove
Conforming R Blade
Conforming L Blade
Conforming Waist Belt
Conforming Panty
Conforming R Thigh Armor
Conforming L Thigh Armor
Conforming R Knee
Conforming L Knee
Conforming R Shin Armor
Conforming L Shin Armor
Conforming Wheel Shoes
1 MAT
UV Templates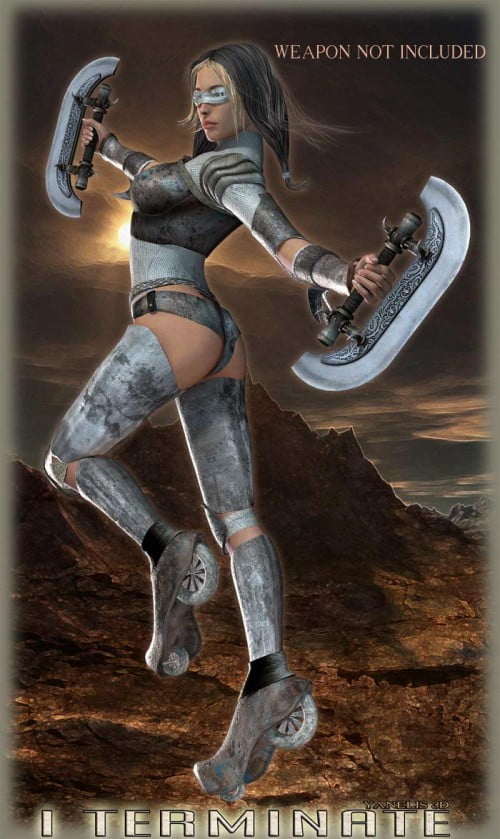 ---