TerraDome Expansion 1 – Ancient Worlds: Celtic Mists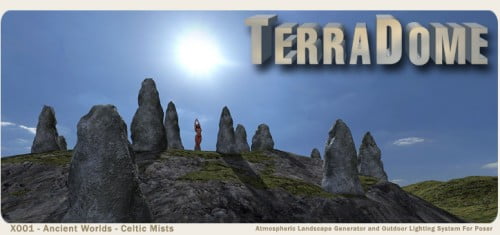 Ancient rugged lands shrouded in mist, standing stones wrought from the rocky backbone of the mother earth, and sweeping majestic skies – all are there for you to discover in the Ancient Worlds of TerraDome.
Most of this package is used in the same way that the original TerraDome system. The majority of this set is composed of all new additional Skies, Lights, Materials, Morphs, and Atmosphere Presets ? In addition, this set introduces Architectural elements in the form of a set of Standing Stones and Preset structures using these new props. Another new and exciting element of this expansion is the new Blend Materials ? including Snow Capped Mountains! These complicated materials blend 2 or more textures into new materials by using Poser powerful material room. These new Blends can set rocks out of fields of grass, texture cliff faces differently from the top of the rock, and much more.
Requires: TerraDome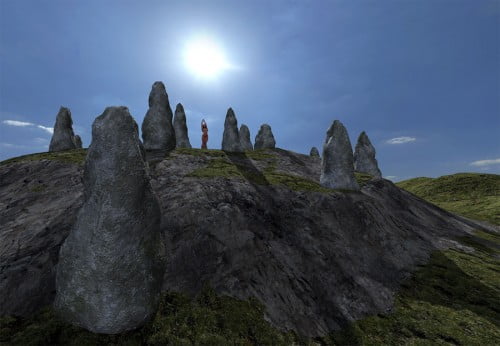 ---