The Black Throne OBJ Pack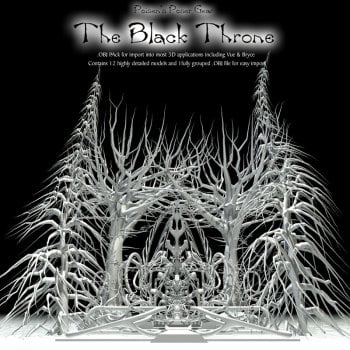 This pack contains 12 different .OBJ format models and one grouped .OBJ for import into most 3D applications including Vue & bryce.
All the models are broken into their component material groups.
They are not UV mapped, and are meant to use shaders or materials.
Depending on the 3d application some scaling and rotation may be required.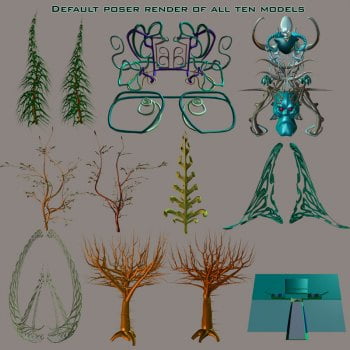 ---