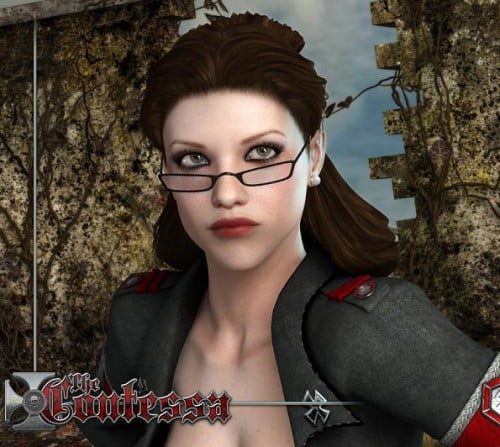 Features:
Contessa Hair (cr2 and obj)
19 DS Hair Material Presets
19 Poser Mat Poses
19 Poser Material Files
High Resolution Textures with bump and displacement maps
Product Includes:
The Contessa Hair is offered with morphs for fitting Aiko4 and TheGirl4, plus numerous 'Fit' Morphs included to allow for fitting adjustments to 3rd party morphs/characters.
The Contessa Hair also contains numerous ghost joints for smooth motion of different sections of hair for the smoothest poses.
Included textures for the hair clip are specifically designed to match the Contessa Outfit pieces.
One dangerous WWI German inspired uniform.
One scandalous WWI Bulgarian inspired uniform.
One steamy Military Green inspired uniform
19 Beautiful High Resolution Hair textures in a wide range of colors.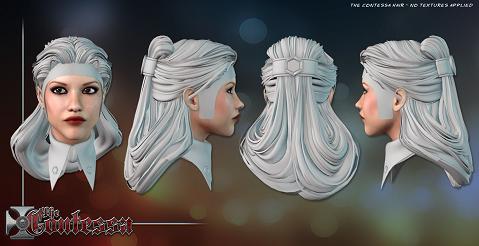 ---