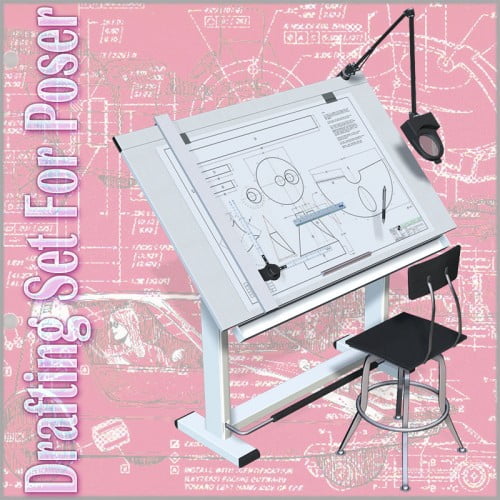 The Drafting Set includes the following Poser ready props:
!!Drafting Table Complete
!D – Table
D – Chair
D – Pen (Parented)
D – Pen
D – Sheet
E – Ruler
F – Ruler
Maglite
Straight Edge
Everything comes as Poser ready props that can be loaded from the content
palette under the Props section.
The Drafting Set also comes with all of the texture templates to allow you to
give the props a custom look of your own design.
You will need Poser 5 (or higher) or Daz Studio to use this set.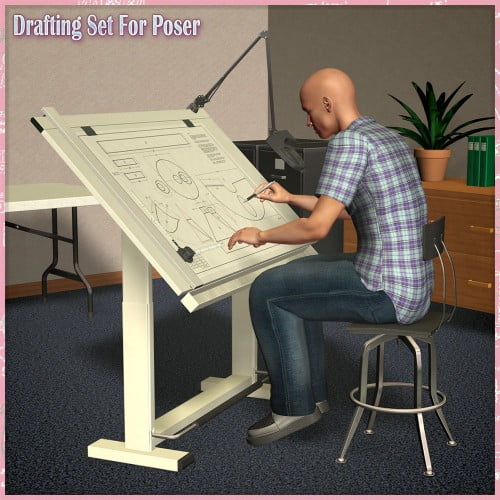 ---