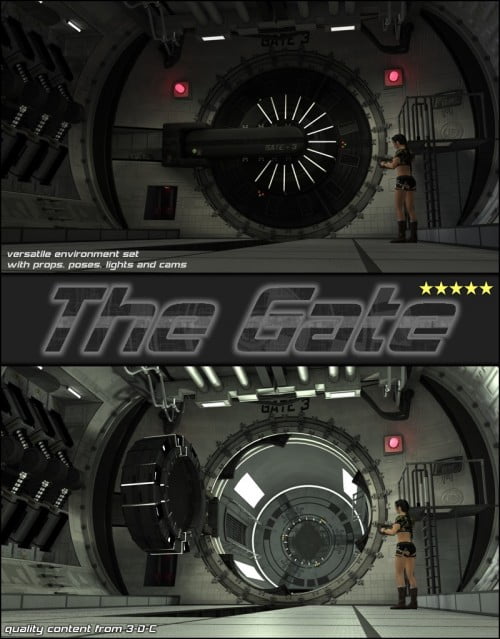 Coming a long way through all this quadrants in K-Azonica, we now reach the gate?to a new sector. Passing through will get you further.
We present you the fourth set of K-Azonica:
The Gate?a versatile set of a Gate section, whether you use it as?security gate, airlock, generator lock or whatsover.
In order to keep working with the set simple, you get also 12 poses for?M4 and V4 (6 each), four initial light sets and camera presets.
It is build in modular way, easy to use, and it fits the corridor set.
The outer Doors have an adopted wall with door to fit the straight part?of the corridor/room construction set. It is not needed for this set, the Gate is?a standalone item.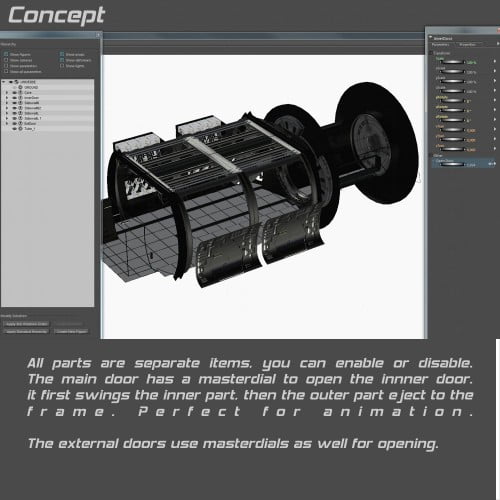 ---