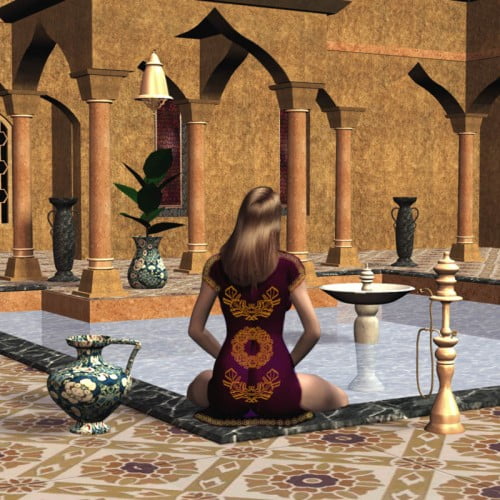 Simply defined, a harem is the area in a household where the women of the family live. But in romantic imagination, it is so much more. What a life! You ate delicious food, wore silken clothing, lived in beautiful surroundings and made passionate love to a handsome Sultan at night.
A bath in the harem was not just lathering up and then rinsing off. A bath was akin to a day at a spa. The women were soaked, depilitated, massaged, steamed and hennaed until they glowed. For women who had lots of time and not a lot to do, a long period of being pampered in the bath was a relaxing way to pass the day. The Harem Bath is an elegant reproduction an ancient harem bath room.
The Harem Bath replicates this ancient structure on a grand scale. Although the prop simulates a large virtual space the entire loaded set is relatively small in comparison. The Harem Bath set features the exquisite architectural style of the period with high resolution textures that look great from a distance or from extreme close up renders.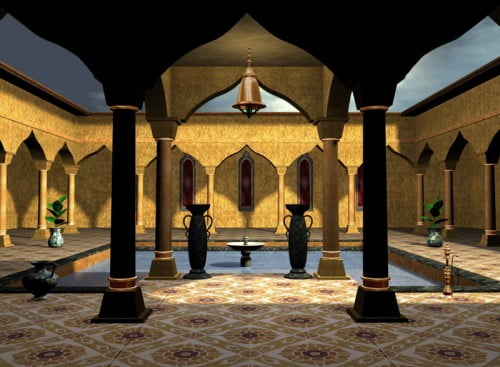 ---