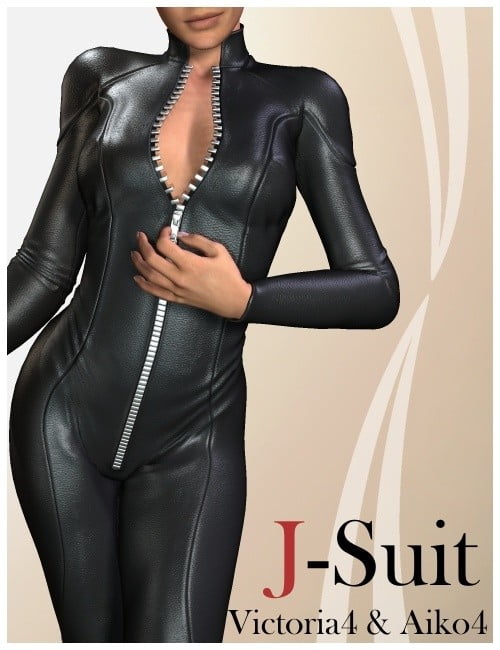 The J-Suit for Victoria 4 and Aiko 4 comes in three versions and is modeled with ultra modern lines to give the most dynamic and diverse looks to your renders.
From cat-burglar to super-heroine, from sci-fi spacesuit to modern day wetsuit, the choice is yours.
Included are full suit MATs for Poser (in three finishes – leather, satin, and PVC) and separates for material zones (neck, shoulders, etc) so you can create any color combination quickly. The suit comes with several zip control morphs and includes full body morphs for Amazon, Bodybuilder, Aiko, as well as other commonly used PBMs.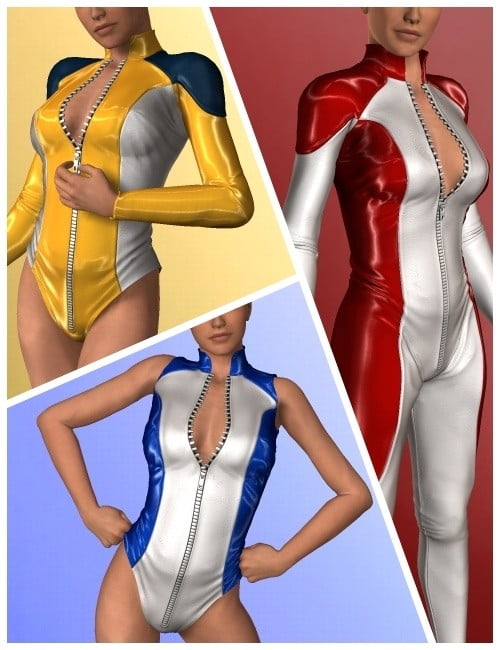 ---