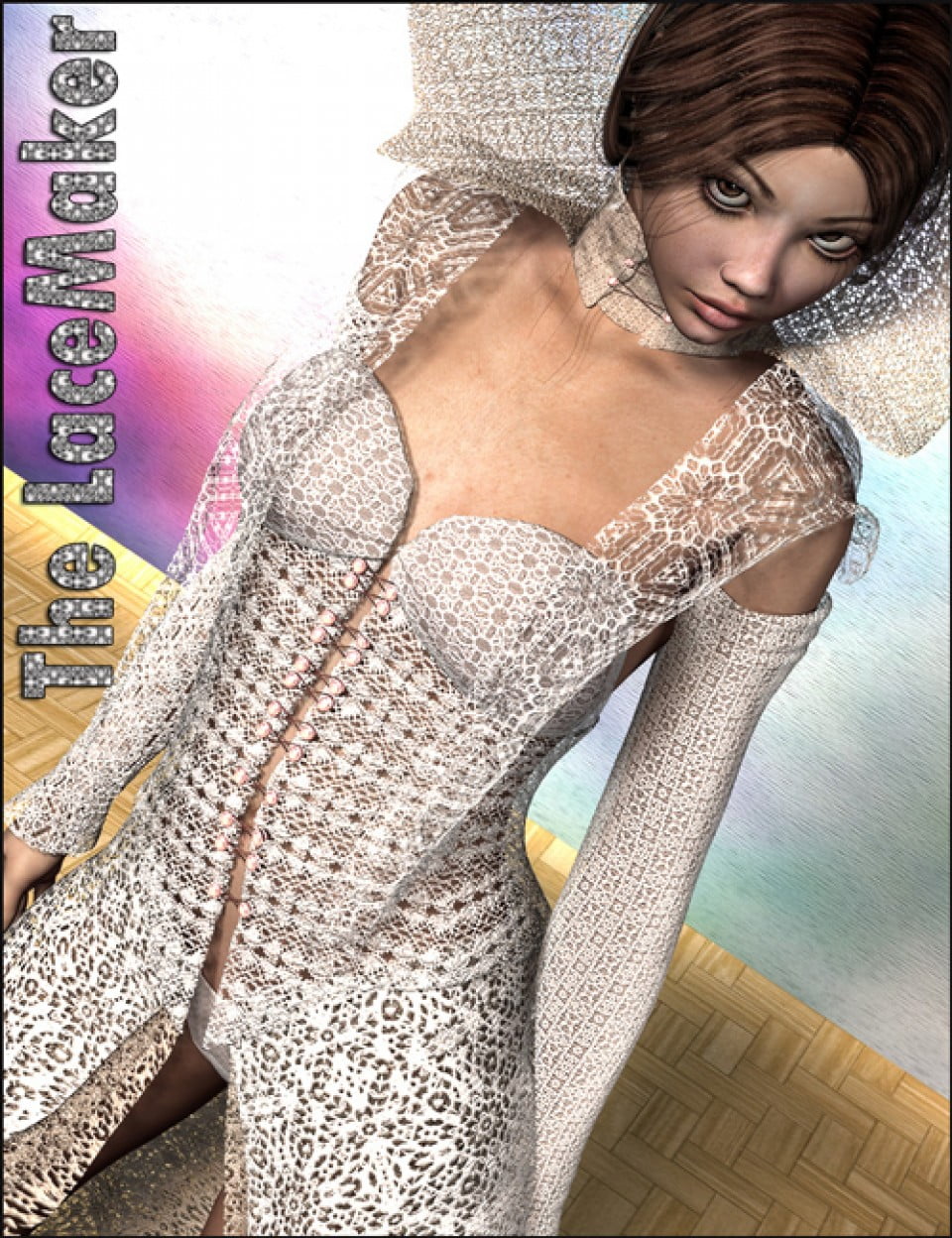 This new shader module product, for DS3 and above, will let you transform any diffuse color or tiled fabric into dozens of different kinds of beautiful laces, delicate fabrics and chunky crochets. A standalone tool designed to work with all of The Fabricator base fabrics, The LaceMaker applies transparency and displacement maps that will automatically give you hundreds of high-quality self-texturing options.
There are sprigged muslins, figured organzas, gorgeous voiles and delicate tulles along with fishnet and other netting, eight different fine laces from Alcenon to spun cotton lace, and Broderie Anglaise as well as a range of knotty crochets you can use in a loose knit, like in the promo, or a very small one for a lacier effect. The high quality, carefully crafted textures render beautifully, even under default lighting.
It?s very easy to use. Just select your scene item and surface, apply your base texture (either one of the included neutral bases, or a Fabricator fabric), then apply your chosen lace. You can swap among the laces as much as you want and changing your base will automatically reset.
The LaceMaker gives you over 40 presets, including three to instantly swap the pattern size between small, medium and large.
All the clothing in the promos have been textured using The LaceMaker.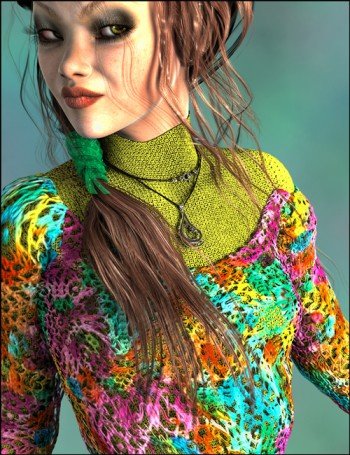 ---