The Metropolitan Collection – Edinburgh M4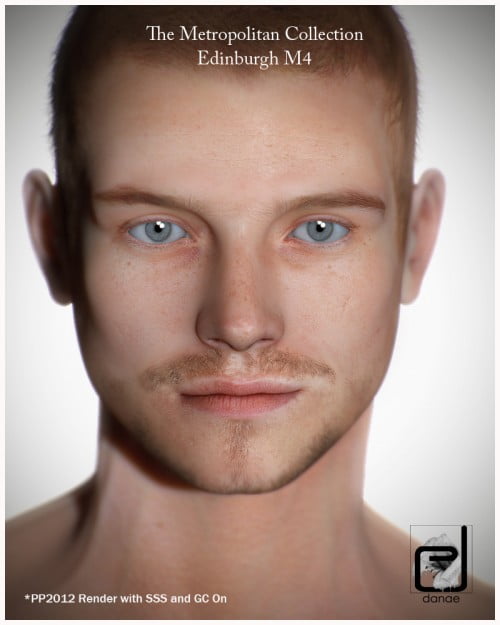 Edinburgh is a High Quality Character for M4,
Requirements – Poser 7 and up, DAZ M4 and M4 Morphs+++ ( M4Morphs+++ required to utilize full morphs)
Package includes:
– All INJ and REM Poser for Full Body, Head only and Body only
– Simple shader options and SSS shader options with Bald and Hair cap options for all mat presets:
– Default Base texture with Beard
– Shaved Texture
– Bonus Smudged Eye Texture
– 5 Eye Textures
– M4 Genitalia Texture
– Specularity Maps for Head and Body for all options
– Bump Maps for Head and Body for all options
-Displacement Maps for head and body for all options
Usage Tips or Limitations:
*Product tested and working in poser 7 and up
* Product not created for DAZStudio use but tested and is compatible. However, product has only Poser files so any conversions are done with the users responsibility. Shaders will need adapting. I can not provide any info on how this can be done.
* Genital map,may appear transparent in some parts,
when you load it to the scene,but will Show up perfect in your renders.
* This texture pack has been optimized for GC (Gamma Correction) in rendering options switched ON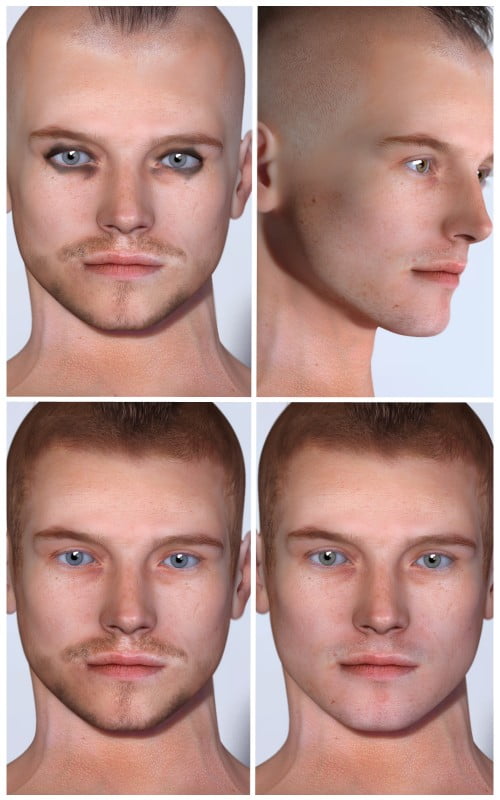 ---