The Neighbour's Treehouse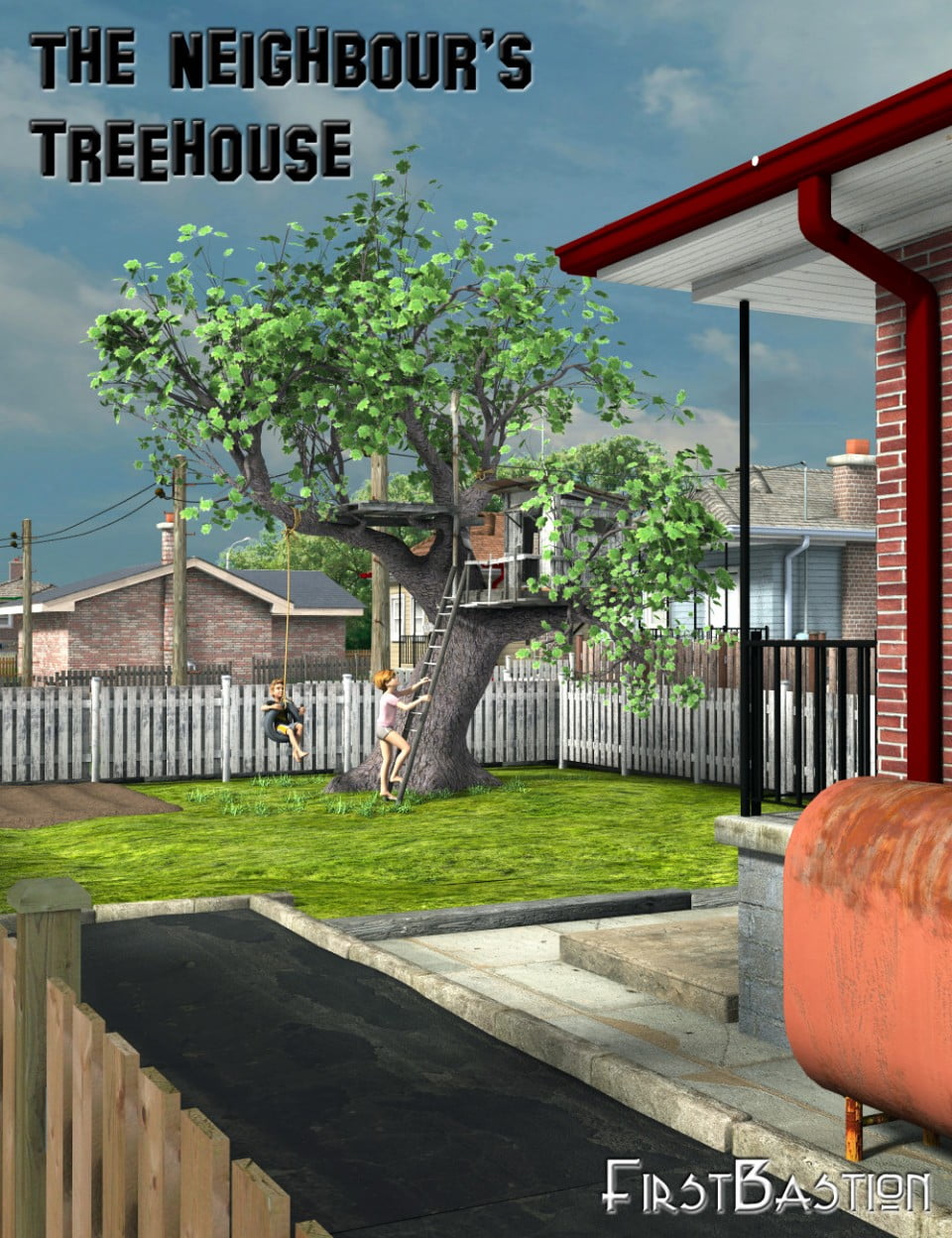 Growing up, every kid would want on of these. First you needed to have the tree in the backyard, and then a mom, dad or uncle with some tools, and then at least a friend or two not afraid of heights and willing to help out. But if it worked out, you'd have a quiet place, where you could scope out what was going on in the neighbour's yards.
The Neighbour's Treehouse delivers a classic backyard treehouse prop set for Daz Studio. The set includes the maple tree worn from years of abuse, the rough painted platforms, the aged tire swing, the 12 foot ladder, rickety old platforms, and the small clubhouse with door openings and windows and corrugated sheet metal roof.
Built as if it was cobbled together by kids, it's real-life authentic with its imperfections and structural integrity. The set also includes the grassy ground terrain and enhanced privacy fencing in dire need of a paint job, with patches of grass that add the extra dimension. Designed to fit in the Neighbour's Yard (3d-stuff.community/the-neighbours-yard/) , it can be used on it's own or placed into other environments.
For both Daz Studio 4.6+ 3DL and beyond and Daz Studio Iray .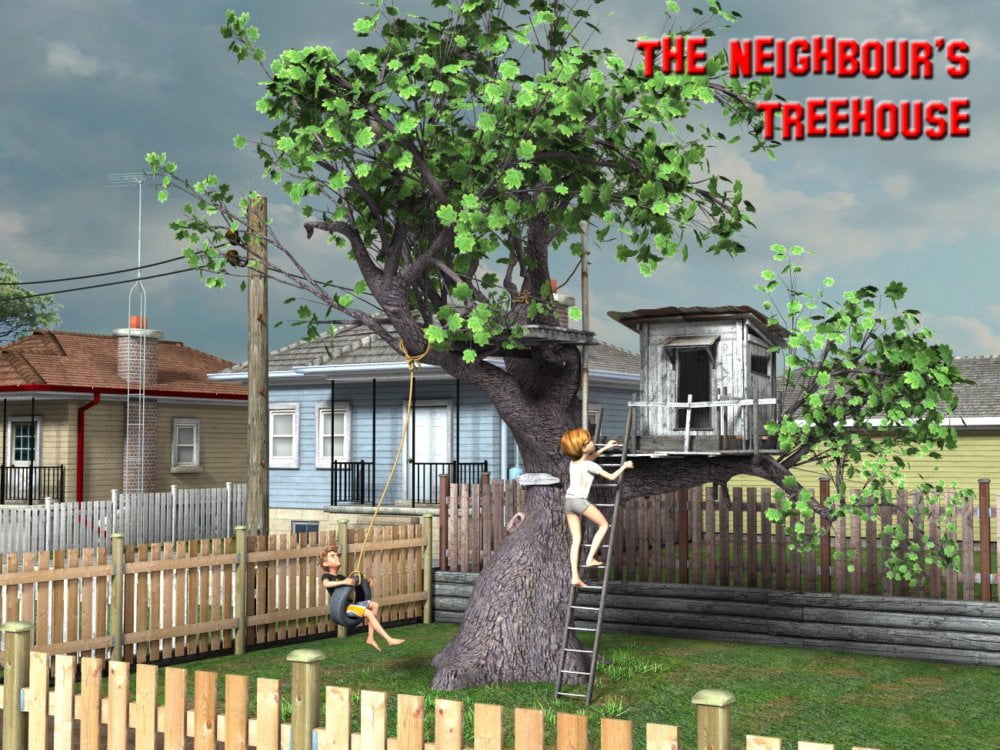 ---