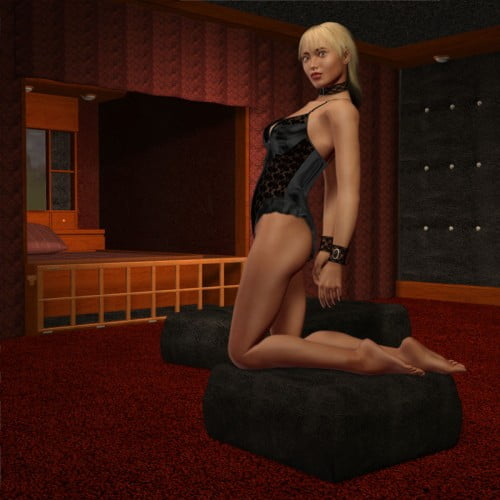 After long days and nights posing in countless temples wearing armor and holding swords your Poser characters need a place to 'hang out' where they can let loose and unwind. What could be more ideal for them than the Rec Room with it's plush piled carpeting and sensuously textured decor.
If they get too rambunctious with the rough and tumble on the cushions – you can place them in the 'time out' area conveniently located at the foot of the water bed. Yes that's right sport fans, the Rec Room comes with it's own glass topped 'time out' cage where the playmates can keep an eye on each other from the comfort of an elegantly designed water bed area – complete with headboard shelving and large mirror.
The Rec Room is a seven piece prop set with separate ceiling and front wall props that can be added and/or removed for your convenience in setting up your scenes. It consists of a large main recreation area and water bed area modeled with exciting surfaces and textures. It also includes some cushion props and a separate cage door that will swing open from its hinge area with a normal X-Rotation.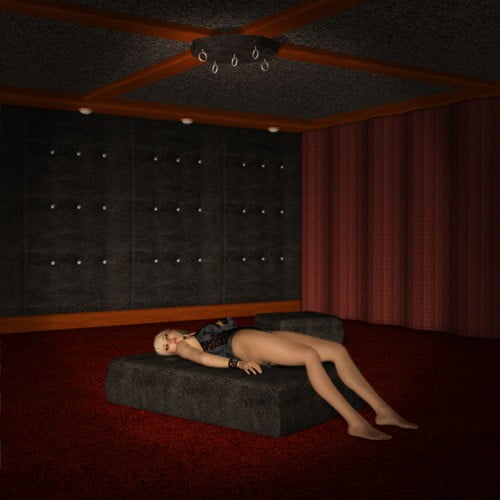 ---