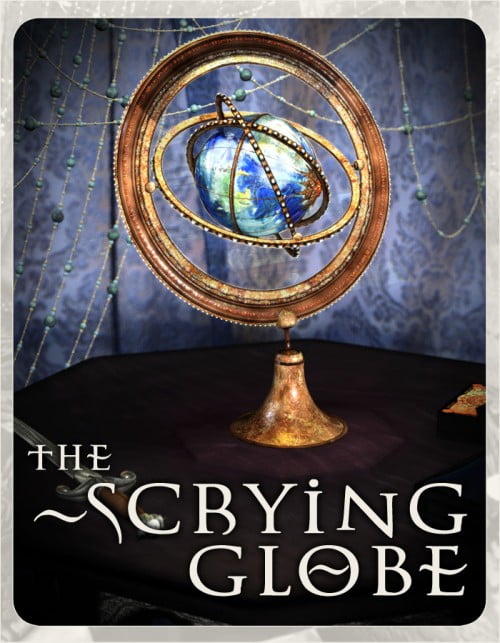 The ScryingGlobe is an object of the family of armillary spheres which were used to take astronomical measurements.
With this fully rigged figure you get a highly detailed ornamental prop, ready to be used in your scenes for historical, fantasy or even modern day renders.
The ScryingGlobe comes with two full textures sets and utility poses to hide or show the inner or outer globe of the figure.
A number of movement dials, all accessible from the body of the figure, can be used to move the separate parts.
The ScryingGlobe is another object in a series of products designed to outfit your esoterical, magical or spiritual object library for your rendering pleasure.
Features:
one stand alone fully rigged armillary figure
two full color schemes with separate textures for all parts of the armillary (.pz2 format)
two material presets for the inner globe (.pz2 format)
three material presets for the outer globe (.pz2 format)
utility poses to hide or show the inner and outer globe (.pz2 format)
Poser MATs for all options
This product does not contain DS materials.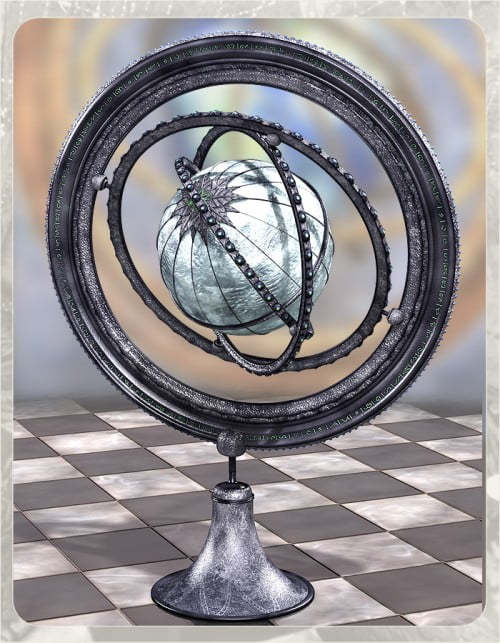 ---