The Secret Graveyard by Merlin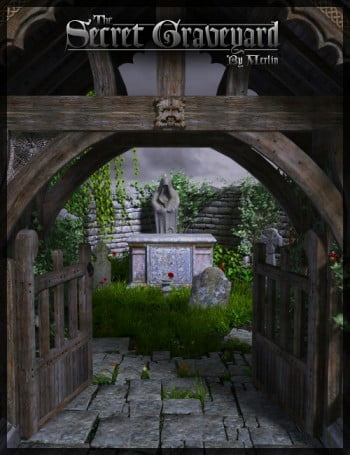 Explore The Secret Graveyard, surrounded by an ancient ivy covered wall, dare you enter through the lych gate and discover the tombs and headstones within?
The Secret Graveyard is a complete environment for Poser and Daz Studio, including: 13 plant props, 5 headstones, 3 tombs, an opening lych gate, an old statue, a stone vase and a butterfly. The set also comes with 3 light sets for Poser and Daz Studio, Day, Sunset and Night.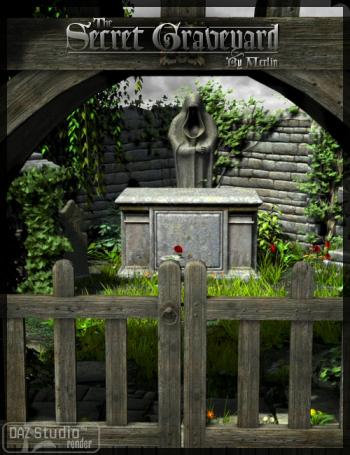 ---