The Tommy Gun (Poser,OBJ & LWO)
Tommy Gun (Poser, OBJ & LWO)
K, Mugsy let's take 'em out, see?
The Tommy Gun, a mainstay for any gun collection, practical and simple, and the perfect accessory for our "Prohibition Exhibition" series.
The package includes Poser Smart props for Victoria 4 and Michael 4, left and right hands, and hand poses for them both as well. This package also includes Lightwave objects in 7 and 5 formats.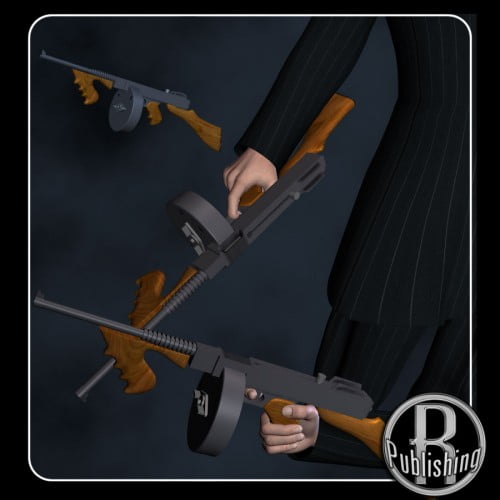 ---