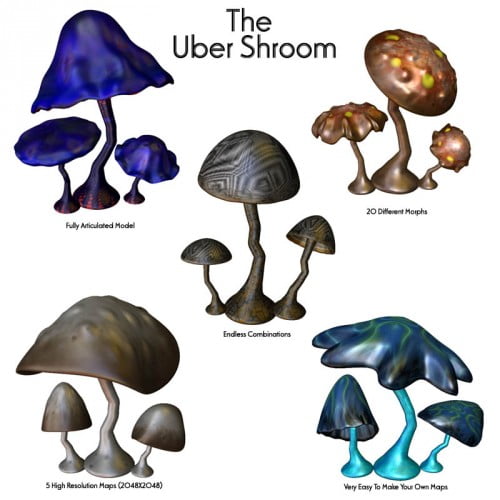 The model is also very easy to re-map.
the Uber Shroom uses a external referenced .OBJ file in the /Runtime/Geometries/Poisen/mushroom folder.
it is a flat planer UV map, so there is only one seam to hide.
i have also included a texture template for creating your own maps its in texture folder.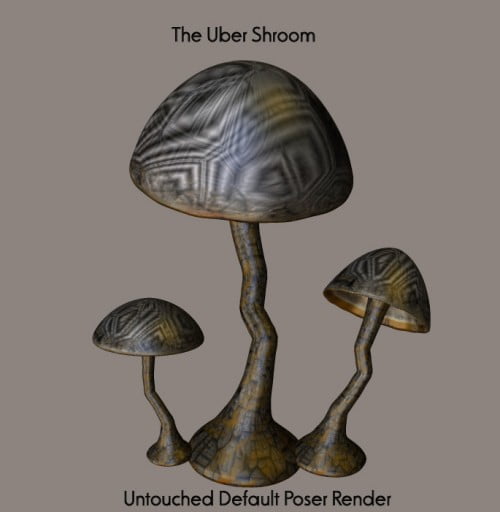 ---