The Ultimate Restroom by 3-D-C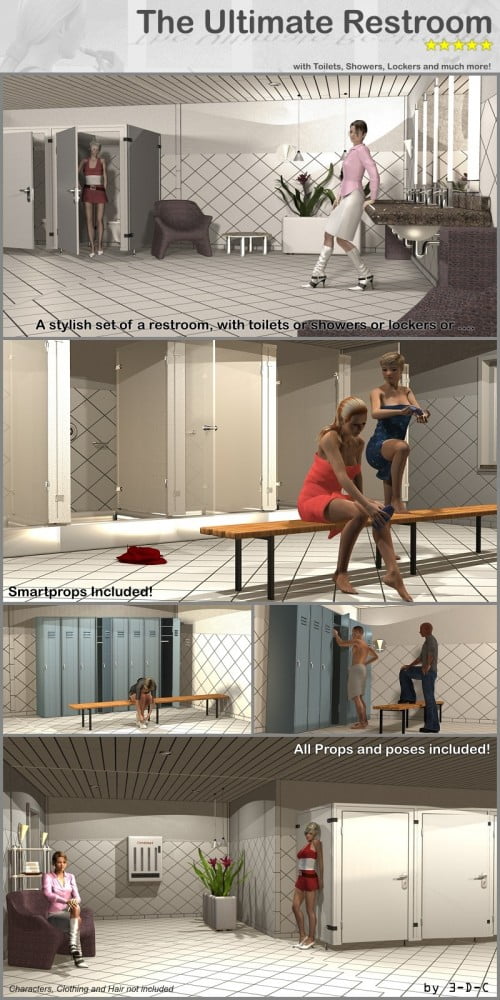 You are in need for a stylish set of a restroom?
Or a shower Room?
Or a locker room?
Dont waste your time looking around for three different products… here is the ultimate restroom for your Runtime!
The Ultimate Restroom is a room set, which comes as a set of walls (see below images) which you can assemble to fit your need.
You can load or unload walls, so you can make a camera shot with a long focal lense! Exactly what most Artist need.
The Ultimate Restroom is a stylish set, similar to some restrooms in clubs or noble restaurants. But you can also load your stylish showers and apply some water to it … take a second to look at the sample renders how this looks like!
Also, you get over 20 props with this set, including smart props for letting V4 cream her body with lotion after a restful shower. Or want M4 clothing after Sport? No Problem, this set includes over 20 poses for M4 and V4… Three light sets for day and night time complete the set which also includes six camera sets if needed. The materials are setup to support AO settings for faster rendering.
---