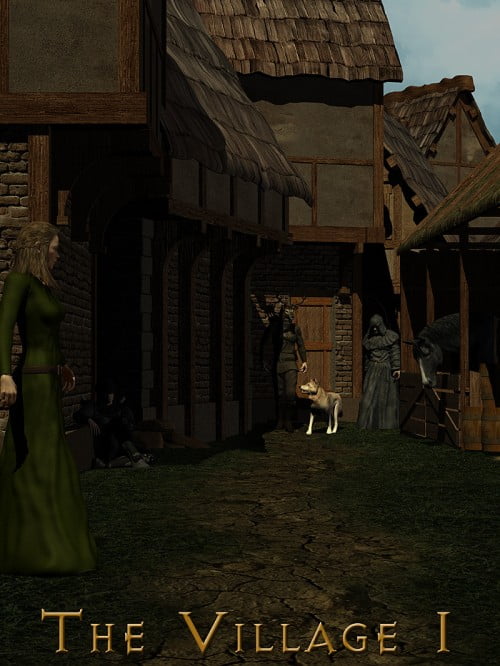 MortemVetus is proud to present the first in our new range of medieval/fantasy style buildings, The Village I. These high quality buildings facilitate a quick and easy solution for scenes with either a historical or fantasy setting.
The set comprises of three unique houses plus a stable for conveniently putting the inhabitants animals. A
With unique high quality geometry and textures, this set works right out of the box, giving you instantly useable scenes in seconds. Alternatively, build larger scenes utilising the SceneScapes range by MortemVetus. providing an infinite amount of variety and scene settings.
Features:
-3 unique houses cr2 figures
-1 unique stable cr2 figure
-Fully poseable cr2 figures, for posing doors and window shutters
-High quality geometry and textures.
Product Includes:
-4 cr2 figure buildings
-externally referenced geometry
-All required textures.
Additional Notes:
All renders done in Poser6 and PoserPro2010.
Additional products used in renders
Habitus Malus
Ludovich M4
Shadowsoul
Daemones
Regina Mortis
Nymwei V4
Herne
Littered
Flame Torch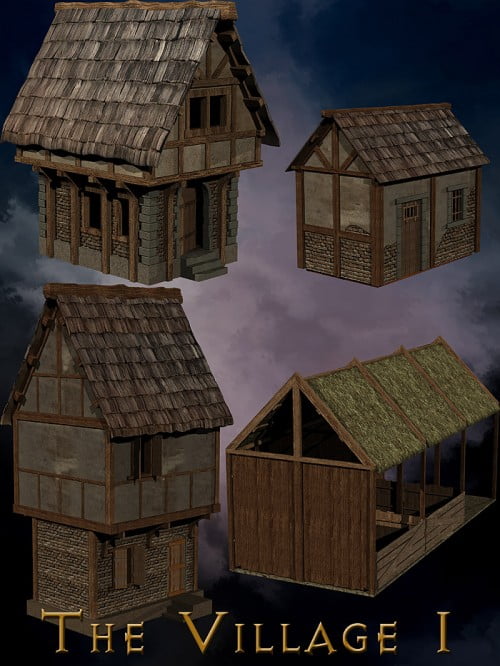 ---