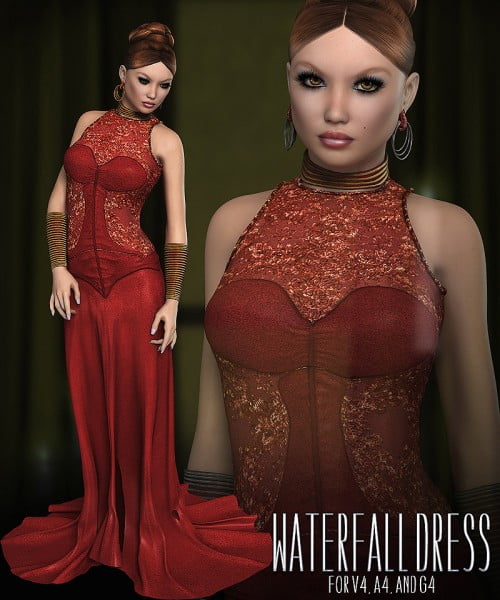 The Waterfall Dress is a glamorous and versatile set consisting of five pieces. You get a sleek fitting sleeveless dress with modeled fabric folds, a set of formfitting bracers, a matching collar, high heeled shoes and a pair of earrings.
Earrings and dress come with a number of ghostbones, which are controlled by dials in the BODY of each conforming figure.
The dress also loads with a number of draping shapes for its skirt, matching most of Victoria 4's base poses. They can be combined with the ghostbones and several style and adjustments morphs of the dress.
Please consult the readme of this set before use for further details and instructions!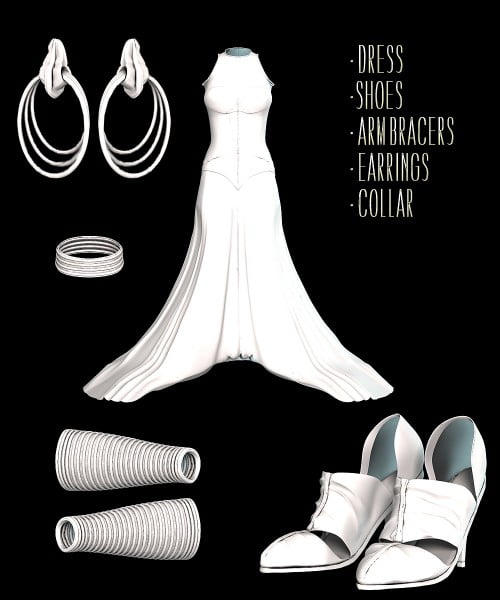 ---