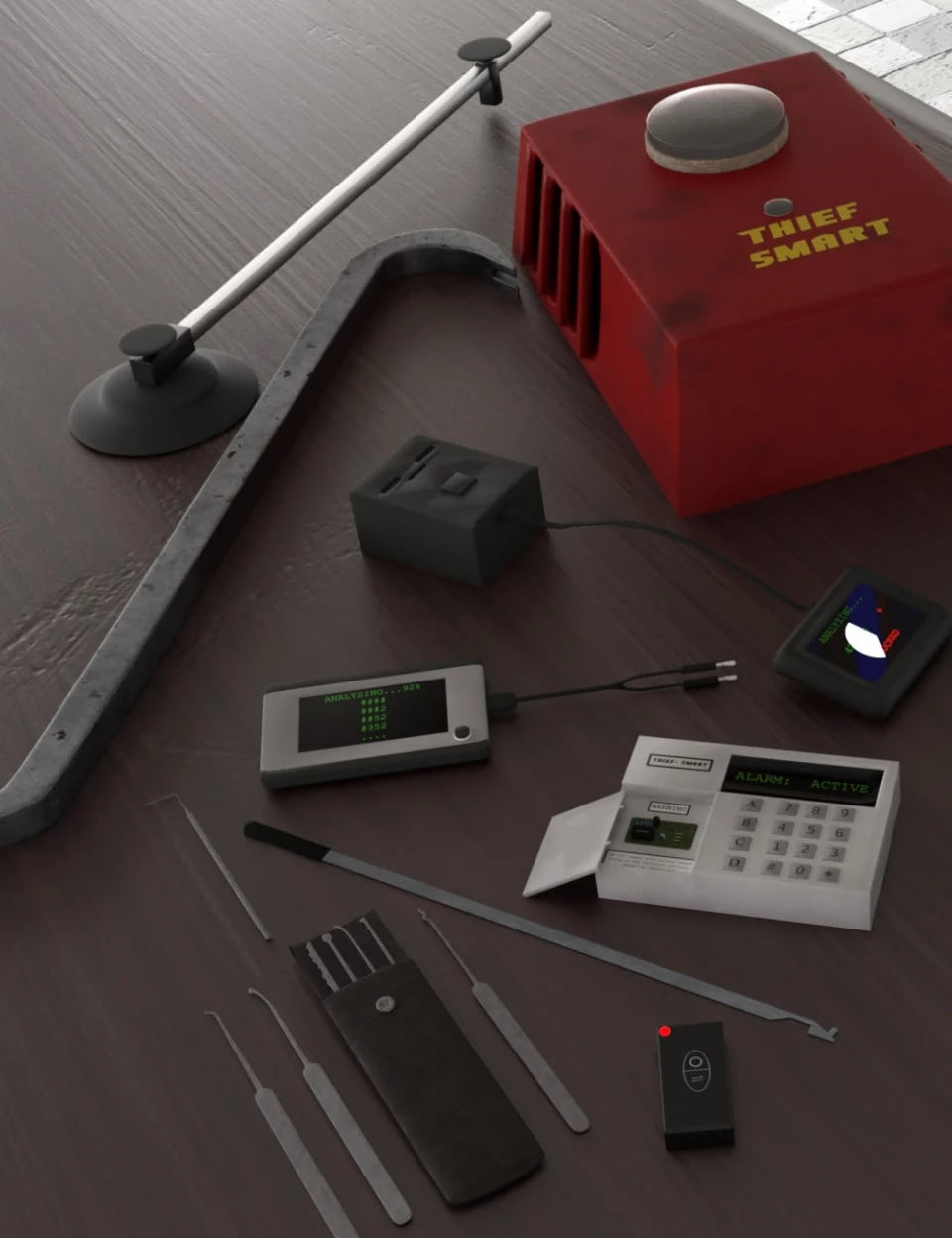 ---
Thief Tools
So, you've tagged your mark, but how do you swipe their stuff? You need the right tools for the job.
Whether it's the old-school finesse of lockpicks and a slim-jim, the brute force method of a crowbar or cutting through a glass window, or the high-tech decoding of a car, safe or burglar-alarm, Thief Tools has you covered.
The lockpicks come in a handy pouch that opens and closes.
The burglar alarm comes with an outside box with 2 lights (though since this product doesn't come with any audio files, it won't wake up your target). The alarm control box has a cover that slides off to reveal the circuit board for the decoder to attach to (a preload loads the decoder already in place).
The alarm decoder and safe decoder both have multiple screen options to show different stages of decoding progress (see promos) and the cables bend and twist.
The car decoder has the option of light: Green, Red, or Off.
The window cutter slides along the bar to adjust for size and it comes with a window pane with a circular cutout – simply replace the window glass in your scene and cut away!
The crowbar… is a crowbar – sometimes simple is best.
Load up your cart with the Thief Tools, and get (safe) cracking!
---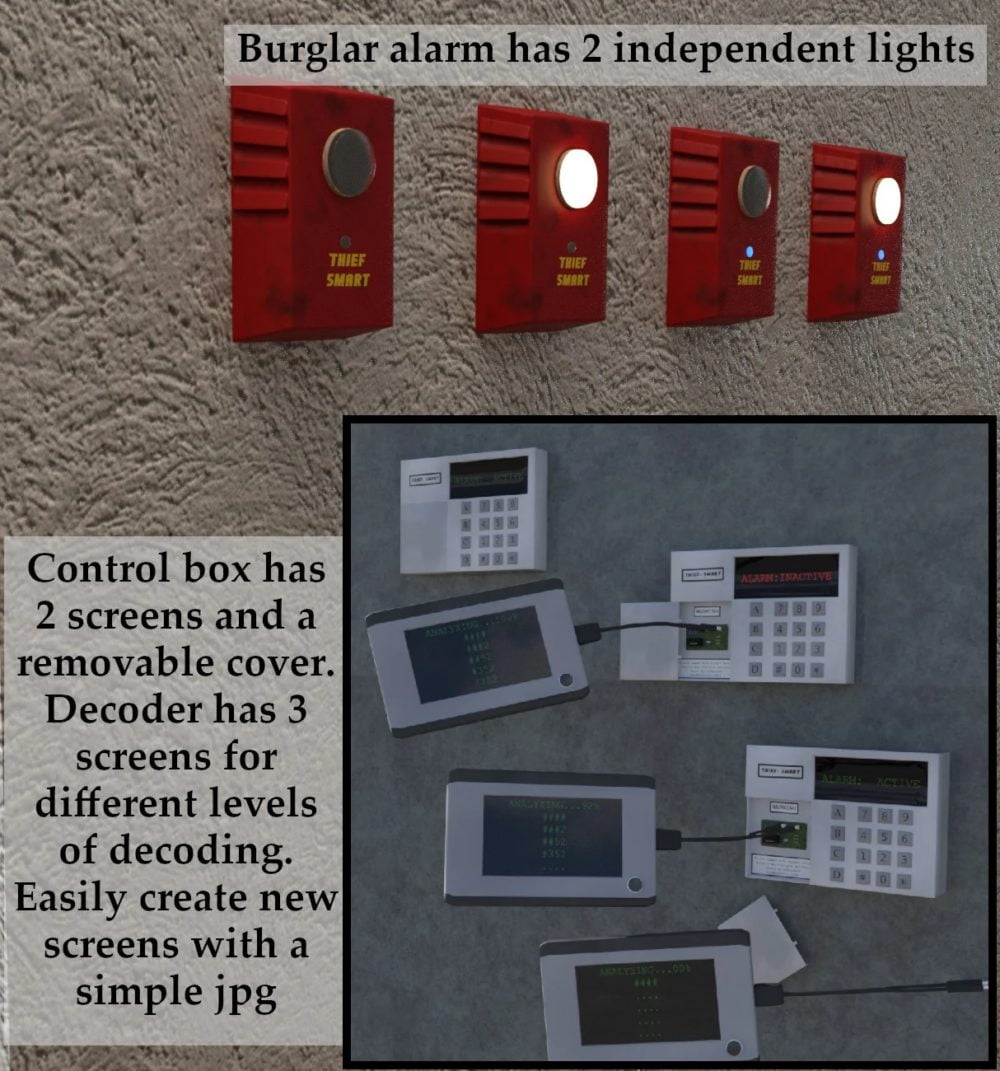 ---