Thomas Hair for Genesis 3 Male(s)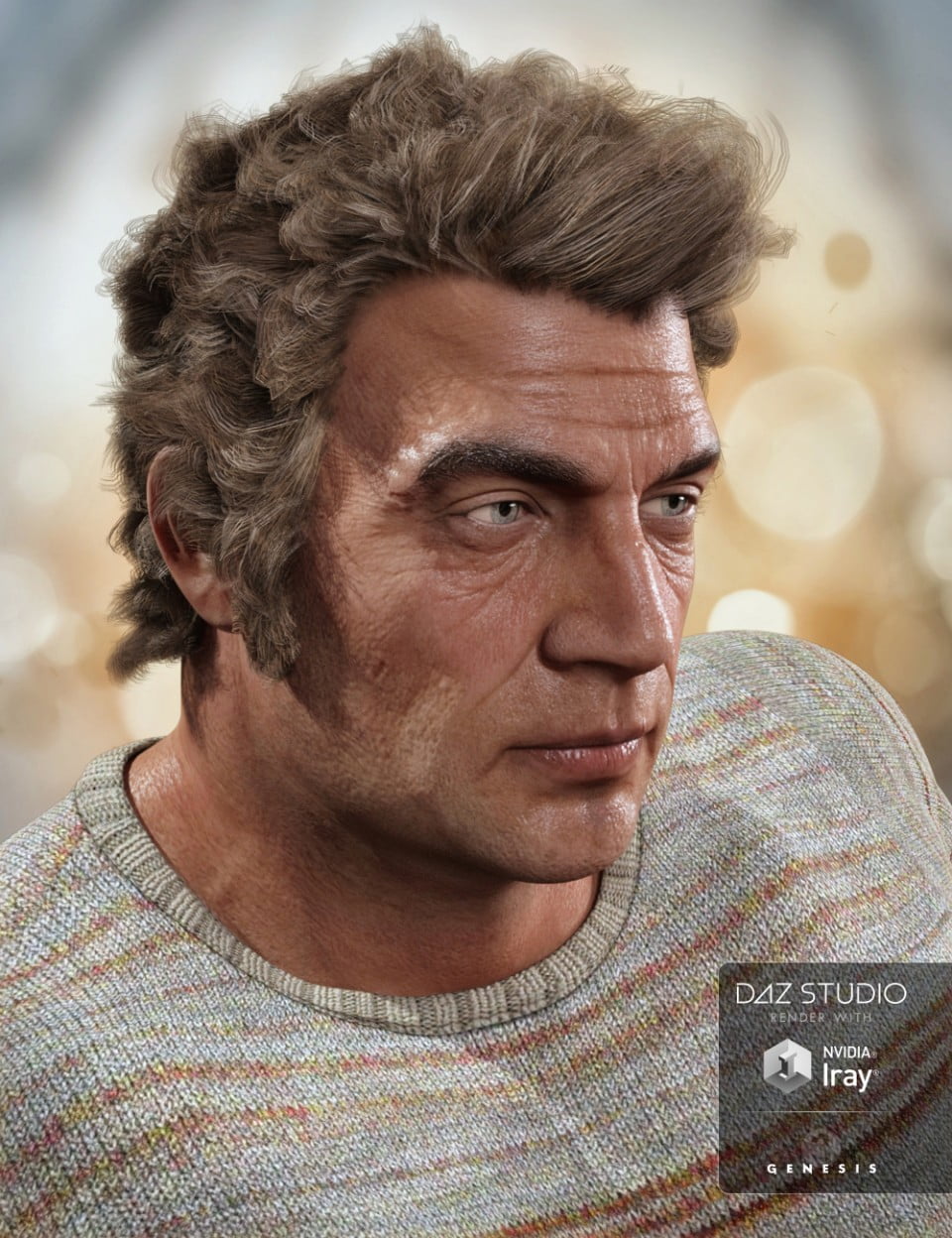 Thomas Hair is a wavy classic hairstyle for the Genesis 3 Male(s). This choppy layered hair has curls and waves in all the natural places. With longer sideburns Thomas hair can go from modern to retro in a few turns of the dial. This hair complements a contemporary look but with it's style settings can also fit historical scenarios. Thomas Hair is a wonderful addition to you Genesis 3 Male(s) collection. Romantic to Sci-Fi, Thomas Hair suits a multitude of rendering desires.
Thomas Hair includes 16 Natural Color settings, with individual maps created for each, in both Iray and 3Delight options.
This product includes:
1 DSON Core Installer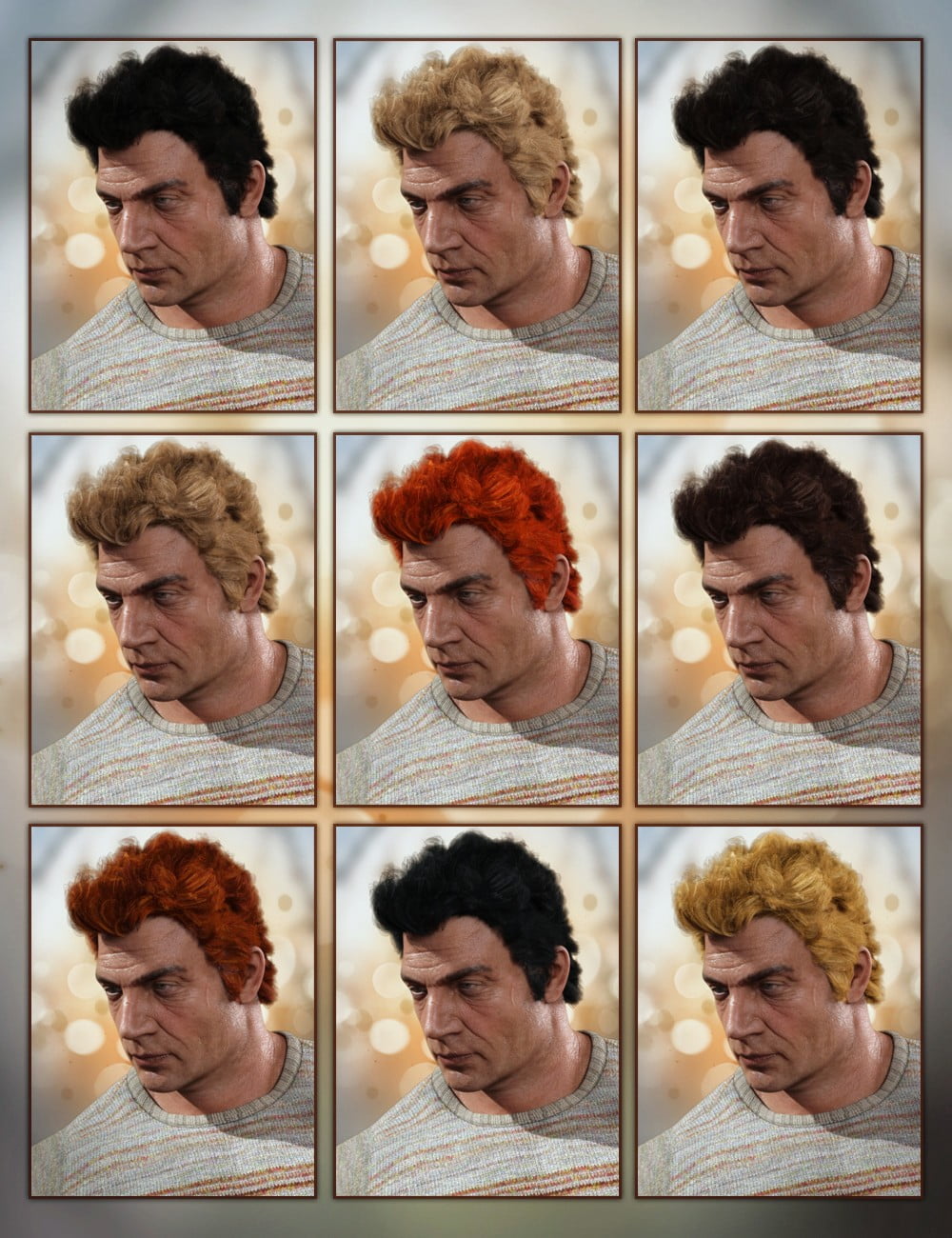 ---