Thunder Lizard for DevilDog Studios' Draghignazzo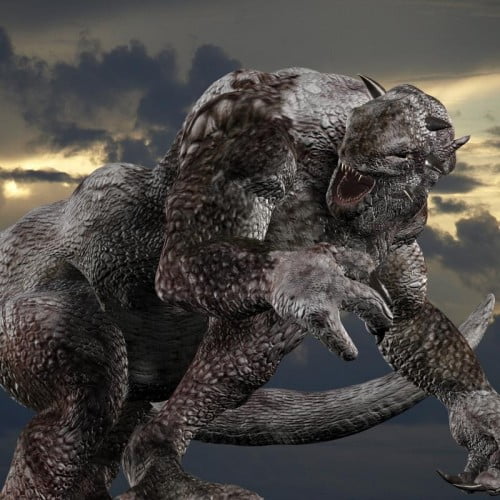 On a planet far away, the reptiles have not only persisted, but given rise to a race of keen intelligence. Massively built and lethal hunters, the Thunder Lizards are nonetheless intelligent, social, and capable of intense friendships. Those who come peacefully find friends with an unsurpassed loyalty and a keen wit. Those who come to make war or with betrayal in their hearts rarely leave enough bits to be worth burying.
Featuring:
Seven hides in realistic scaled lizard skin textures
Seven eye textures
Five nail colours
Five matching horn colours
apply textures with either MAT poses or P6+ material collections
Body textures are 4000×4000
Eye textures are 1000×1000
Horn/Nail textures are 1000×1000
Gum/tooth textures are 1000×1000
Tongue texture is 1000×1000
Notes:
The MAT pose files will work in Poser 5+, the material collections in Poser 6+. Since all the textures are image-mapped and do not rely on Poser shader nodes, you can use them in other packages, but may need to apply them manually.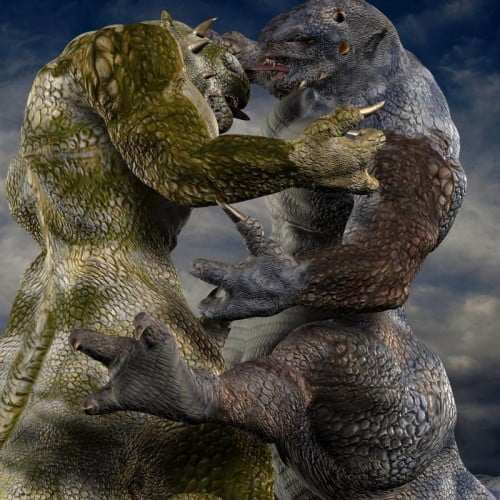 ---