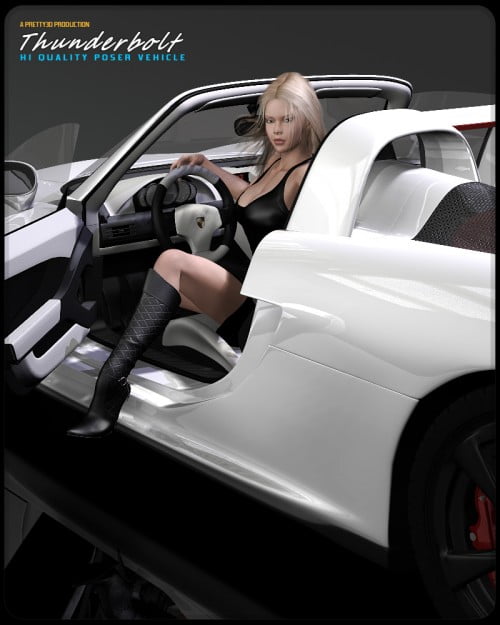 The ?Thunderbolt? is a high resolution posesable car model for Poser. All details modelled carefully for you.
Many parts are moveable. So that, you can simulate real car movements in your animations.
There are many different color alternates for body, interior wheels and licence plates. in the pack. You can easily apply
these colors to the figure by using material poses in the pose folder.

---