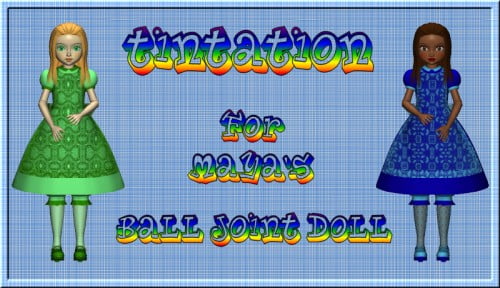 A complete set of resources for changing the colors and tints of Maya's Ball Joint Doll.
The package includes:
10 skin tones, each with 4 styles, for a total of 40 mat poses
10 hair colors with mat poses
10 eye colors with mat poses
20 lip colors with mat poses
= 80 mat poses in all!
In addition, you have 2 eyelash transmaps, 2 eyebrow transmaps, 1 eyeshadow
transmap, and 1 blush transmap, which allows for even more versatility in your
doll creations.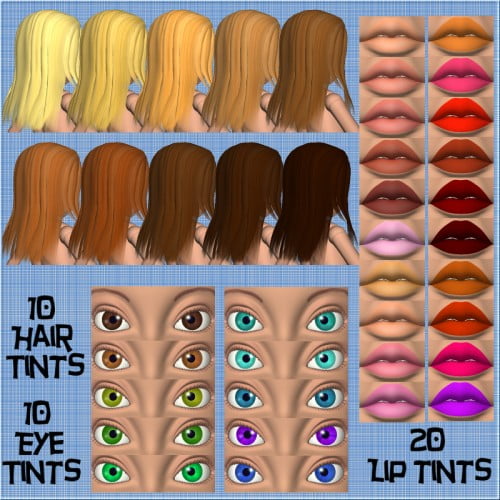 ---