Titanic third class cabin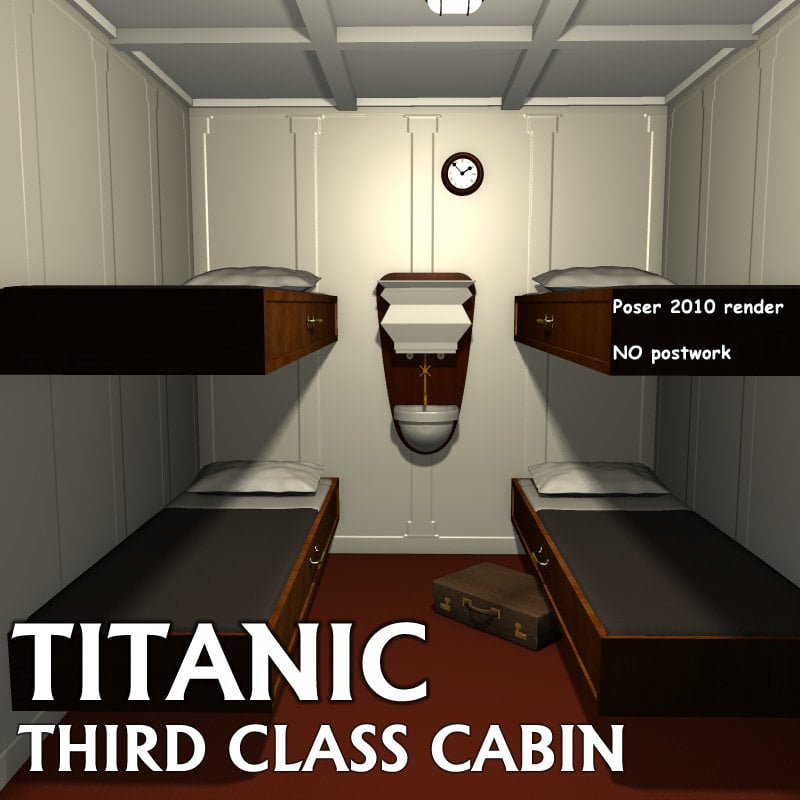 A four berth third class cabin of the famous iceberg victim ship with "I'm sinking" morph.
A pack of all that you need in order to give amazing renders to your figures! No need to wary for 'plastic look' or washed out shadows.
All the props are there, most of them can fly around, all the lights are at the correct position and give realistic shadows.
For best results on shadows, use Raytrace rendering.
Figures NOT included.
In short this is what you get:
– 1 scenefile in .pz3 format
– 11 separate prop files in .pp2 format
– 3 poses for Victoria 4.2
– 6 texture, bump and transparency maps
– 2 lights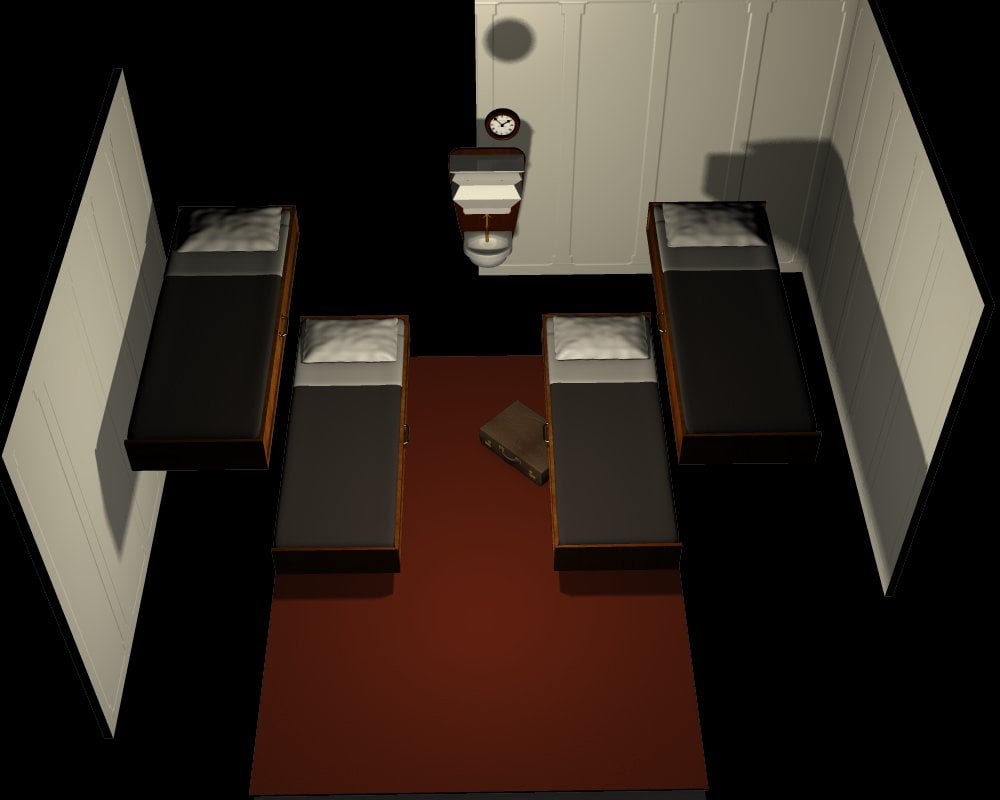 ---