Titi Hair + OOT Hairblending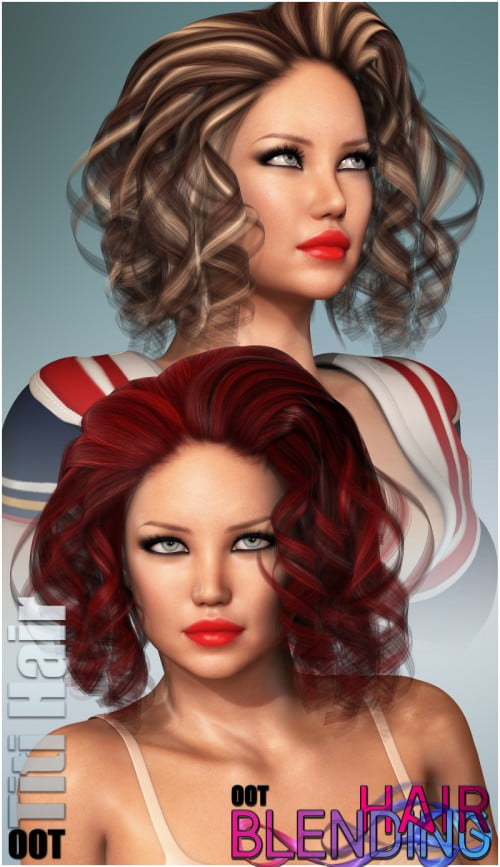 Titi Hair is a high quality conforming curly hair for Victoria 4, Aiko 4 and The Girl 4 with up-to-date technical goodies.
IT comes with a standard and a mirrored hair figure which can be either conformed or parented to V4.
[3D MESH]
Titi Hair is a multi-layered quality hairstyle with two-sided curls
for beatiful renders without backfacing polygons. The voluminous
look is achieved through different layers of curled strands.
[MORPHS]
The included high quality morphs will give you a big range of
volume looks to combine and create different styles of volume.
Included are 50 morph targets for styling, adjusting and FX.
Figure Fit morphs come for Aiko 4, Aiko 4 Realistic and
The Girl 4.
Additionally you will get 9 PRESET Styles.
[MIRROR, MIRROR]
Titi Hair is included in the standard and
a mirrored version to choose from!
[GET CREATIVE]
A big brandnew feature in our hairs is the innovative and unique OOT HAIRBLENDING feature. Easily blend one of the 50 included high resolution photorealistic textures with each other for thousands of looks. See the popup promos above for more information!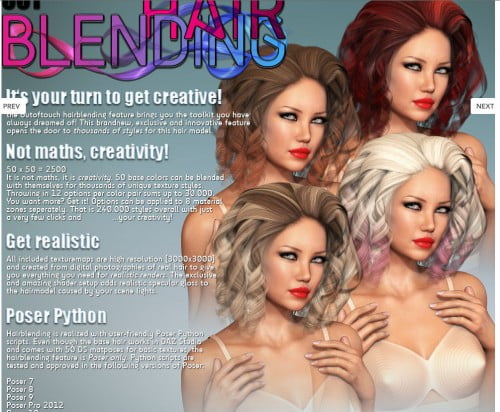 ---