Tongue Controls for Genesis 3 Male Characters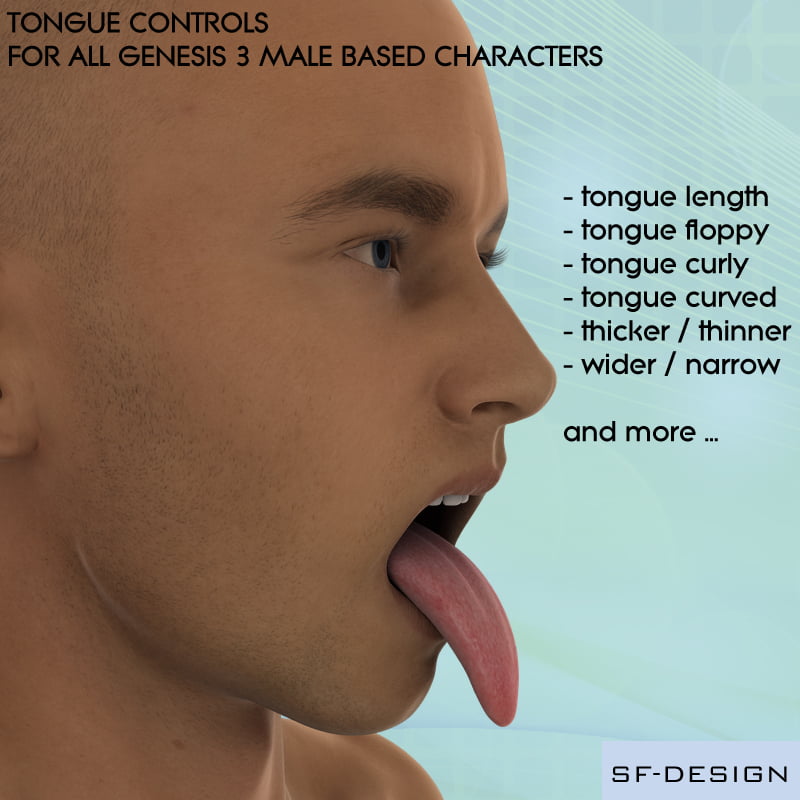 Tongue Controls for Genesis 3 Male Characters
This add-on enables you to easily control the tongue of your Genesis 3 Male characters.
It works with the Genesis 3 Male base character and all other Genesis 3 Male based characters, like Michael 7 etc.
This product adds 14 custom dials to the character's parameters that enable you to easily adjust the tongue and tip and one to open the mouth:
– Open Mouth (this is just to be able to open the mouth quickly without opening another parameter group)
– Tongue Out
– Tongue Base Left / Right
– Tongue Base Twist
– Tongue Base Up / Down
– Tongue Floppy / Curly
– Tongue Curved L / R
– Tongue Thick / Thin
– Tongue Twist
– Tongue Wide / Narrow
– Tip Left / Right
– Tip Length
– Tip Twist
– Tip Up / Down
You can pose the tongue in almost countless different ways with this add on. Easily!
__________________________________________________________________
Requirements:
– DAZ Studio 4.8 or higher
– Genesis 3 Male Base Figure
This product has been tested in DAZ Studio 4.8.
Not tested in or recommended for Poser.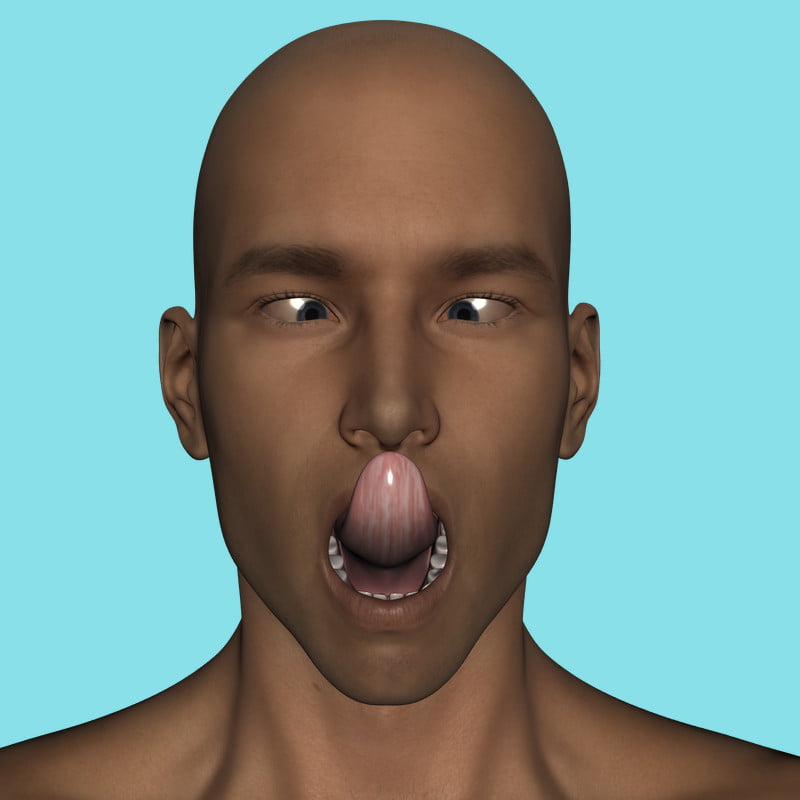 ---