Toon Boy and Boyish dForce Outfit for Genesis 8 Male
Toon Boy is a playful cartoon child for the Genesis 8 Male base, loaded with personality and charm. With textures that breathe life in classic 3 point lighting setups, hdri or sun/sky only lighting conditions.
The Toon Boy comes complete with his khaki shorts, sweatshirt, socks, backpack and tennis shoes.
Brow, and eye color presets complete the character and give you many options to customize and make the boy your own.
What's Included and Features
Toon Boy and Boyish dForce Outfit for Genesis 8 Male: (.DUF)
Toon Boy Character Preset
Custom Conforming Eyebrows
dForce Clothes:
Sweatshirt
Shorts
Shoes
Socks
Backpack
Material Options:
Eye Options:
Blue
Brown
Green
Teal
Eyebrow Options:
Brownish
Blondish
Reddish
Darkish
Sweatshirt, Shorts, Backpack and Shoes Options:
Option 1 Red and Grey
Option 2 Blue and Gold
Textures Include:
69 Texture Maps, including diffuse, normal, glossy roughness, height and metalicity (4096 x 4096)
Daz Studio Iray Material Presets (.DUF)
Notes
This product includes:
1 DSON Core Installer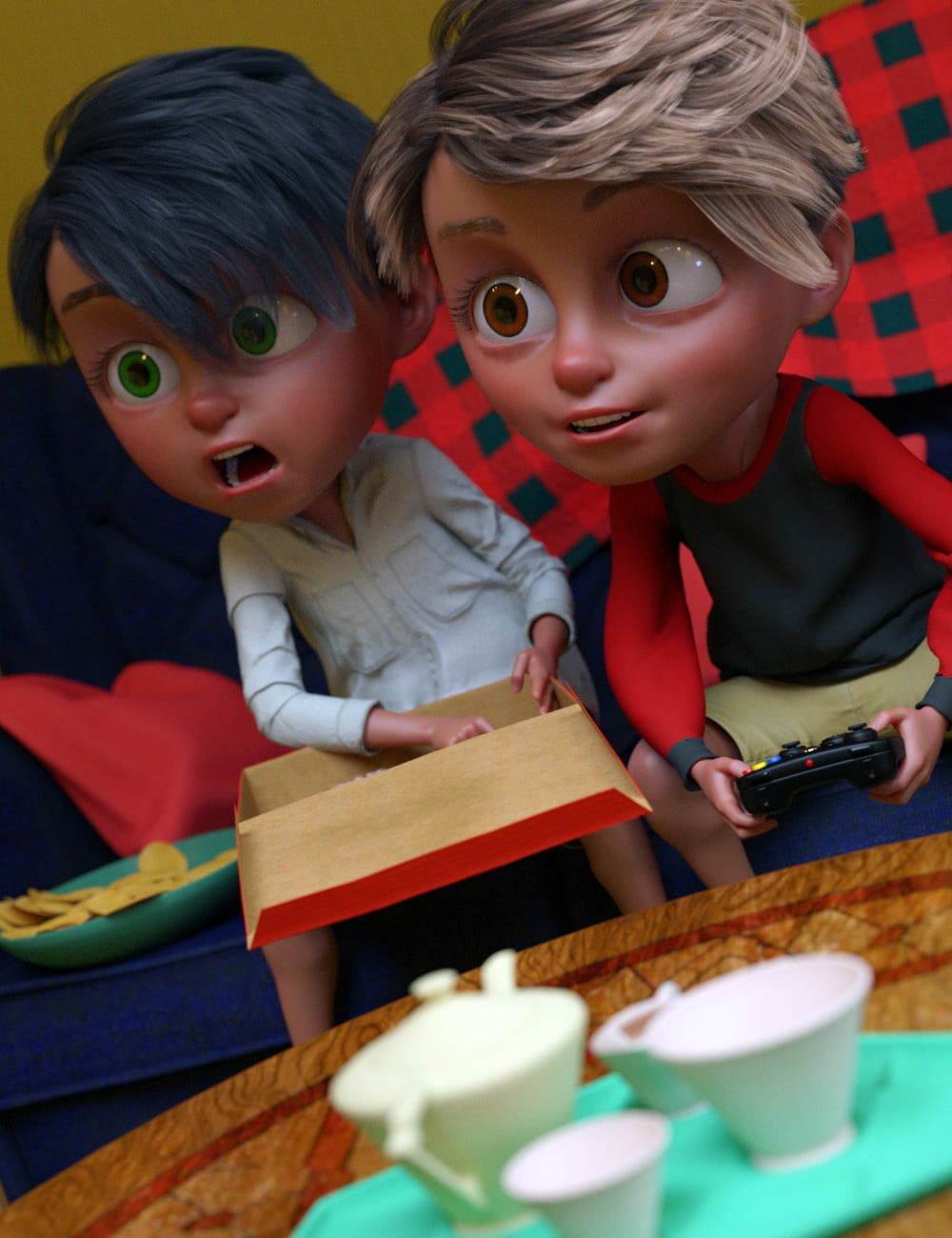 ---