Toon Generations Essentials for Genesis 8 Female(s)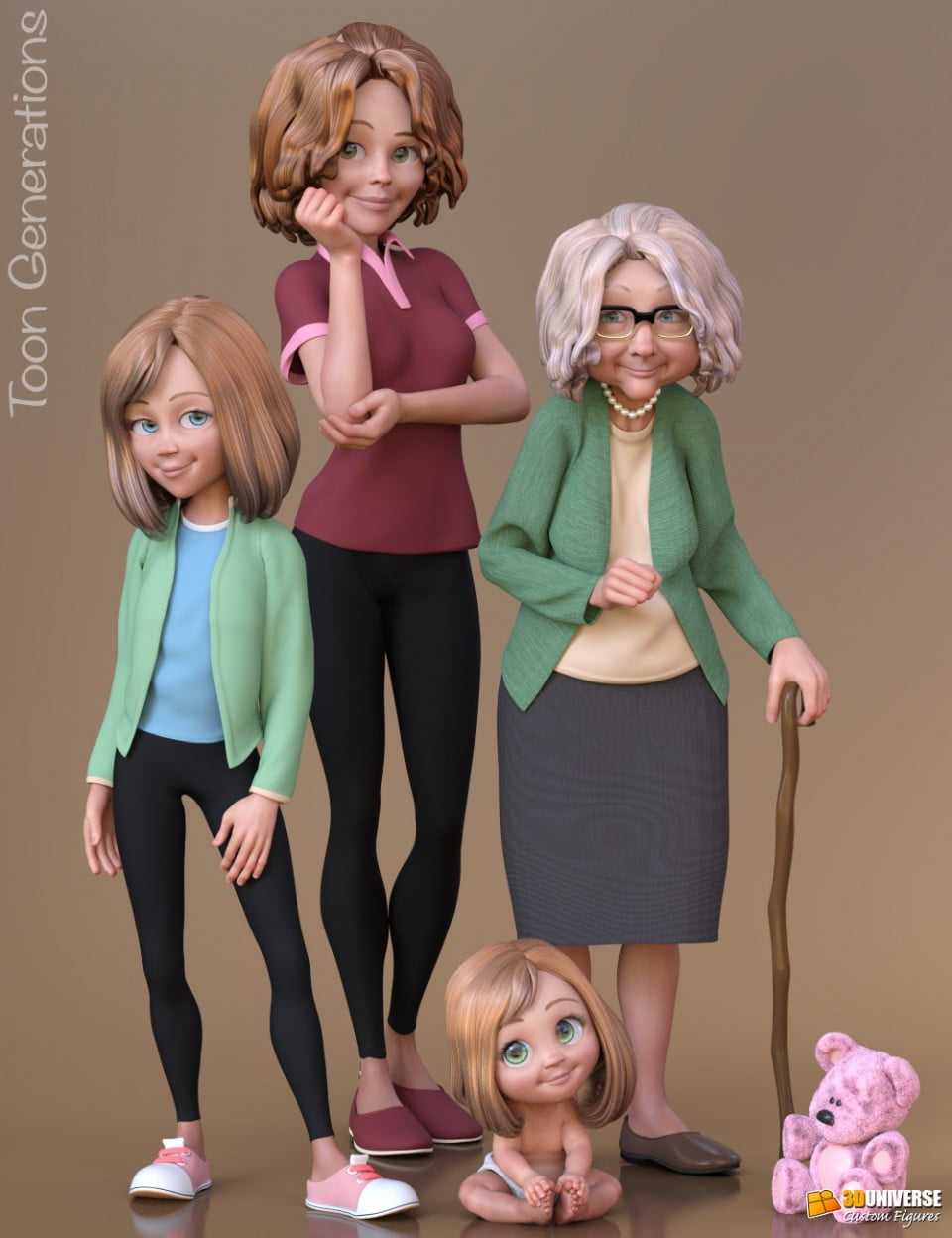 ---
Toon Generations Essentials for Genesis 8 Female(s)
Toon Generations 8 s a cartoon base character built on the Genesis 8 Female figure. With a simple age dial, the character can be customized to be any age from 1 to 60 years old.
Included options allow for automatic scaling and posture that intelligently follow the aging dial perfectly.
Bring this new and improved version of our toon family home and enjoy the freedom of creating your own customized cartoon character!
What's Included and Features
Toon Generations Essentials for Genesis 8 Female(s): (.DUF)
"Toon Gen Strength" dial to mix the toon character with any other Genesis 8 Male character
"Toon Gen Age" dial – seamlessly change the age from 1-60 years old
"Toon Gen Auto-Posing"- as the character's age changes, the body posture changes to reflect the age
Individual dials for head and body shapes in case you wish to use them seperately
"Toon Gen No Teeth" dial – for use with the infant and senior ages
Figure Age Presets
04 Age presets to quickly load a character:
1 Year Old (Infant)
10 Year Old (Youth)
40 Year Old (Mature)
60 Year Old (Senior)
Note: Any age between 1-60 can be dialed in with the included Age dial. These presets are simply a shortcut
Material Options:
Eye Materials
11 Eye materials with presets to load them
2 Eye Reflection Style presets (Standard and Toon)
Figure Materials
Apply Eyelashes Preset
Apply All Materials Preset
Skintone – Light (Default)
Skintone – Olive
Skintone – Light Brown
Skintone – Medium Brown
Skintone – Dark Brown
Textures Include:
20 Texture Maps (2048 x 2048 to 4096 x 4096)
Daz Studio Iray Material Presets (.DUF)
Notes
This product includes:
1 DSON Core Installer
---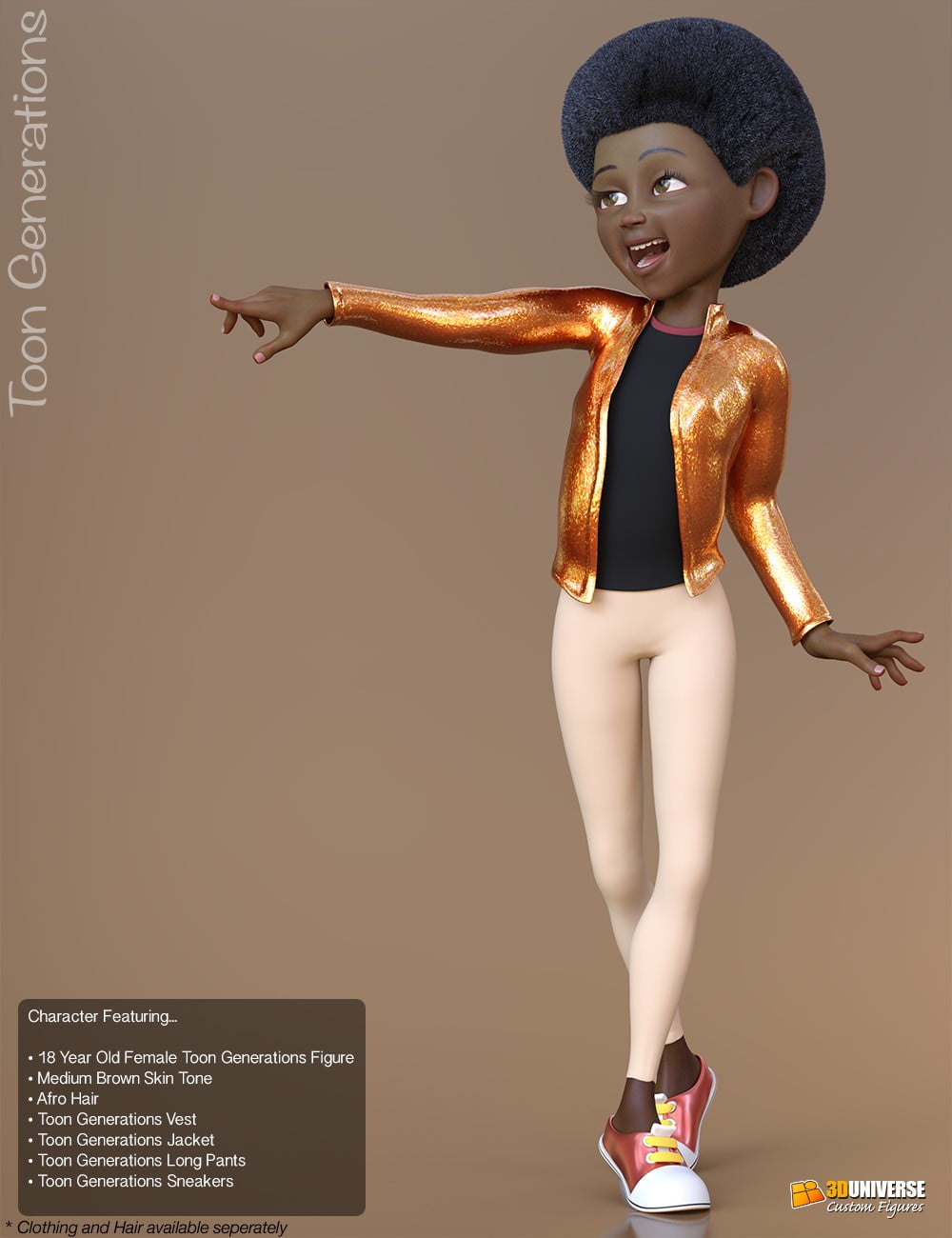 ---