ToonWorld Island Base Set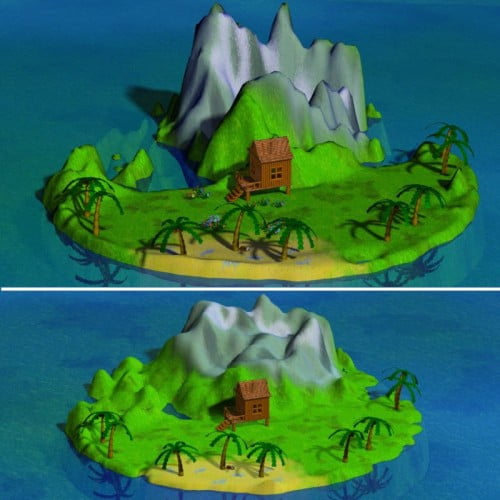 Ever needed a place to relax? To enjoy sun, beach and water? A place to experiment secretly? A place where shipwrecked people strand? The Toon World Island will suit all of your needs.
This set contains various items you may need to create a tropical island. The island itself is a morphing prop with settings for vulcano, plateau, canyon and river. Combining these settings give endless variations. The island has a beach cabin, 3 different types of palmtrees, various flowers and coconuts. Of course a matching water plane and seafloor plane is included.
The Toon World Island Base has 14 different props, 7 camera positions, 6 lights sets and one complete figure for loading the complete set with one click only! But even setting up the scene from scratch is a breeze, since every prop included loads at the correct position, no need to move around many items.
The Light sets are IBL based and will not work as designed with Poser 5 and DAZ Studio. They will light scene in Poser 5 and D/S, but a bit differently. On D/S compatibility please read the readme text file.
There will be addition sets to compliment this base set soon! NOTE: characters. hair, clothes and skies not included.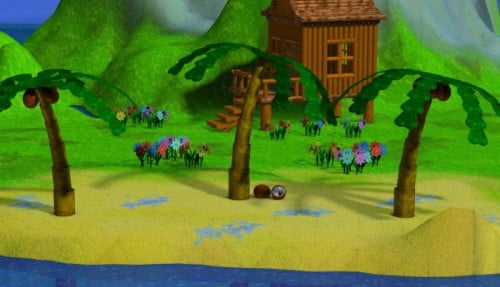 ---