ToonWorld Island Expansion 1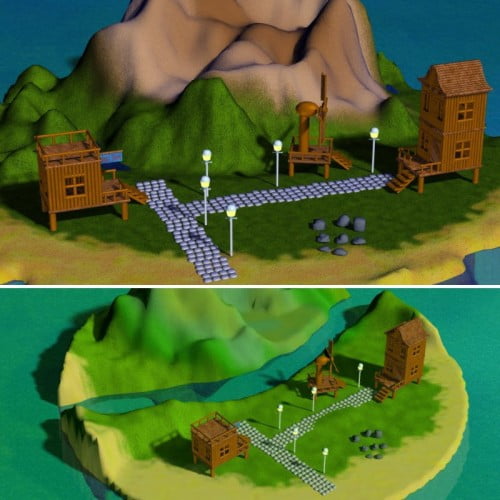 Getting too lonely at the ToonIsland? Expand the base set with some new and exciting props and draw more inhabitants to the island. Want to stay alone? Use these props to enhance your living comfort at the island. Want your island to stand out from the rest? Use the new materials to change it's look.
This set is an addition to the ToonWorld Island Base Set. You need that set installed first to use this with it.
There are a lot of new exciting props in this expansion set. There are new buildings, like the store and a double house. With the new windmill you can generate electricity to power the new lamps in this set. Also there are rocks, roads, new materials to give the island a different look, new lights and camera views.
---