---
Touchable Anemone G8
This product REQUIRES:
Prae-Anemone Hair For G8 Daz by prae
www.renderosity.com/rr/mod/bcs/prae-anemone-hair-for-g8-daz/145958
Would you like to see a render of this hair in your favourite Touchable colour?
Is there a hair you'd like to see a Touchable add on created for?
Let me know! Send me a Site Mail!
What's Included:
Daz Studio 3Delight & Iray:
99 Touchable hair colours ranging from natural to fantasy for Anemone Hair!
---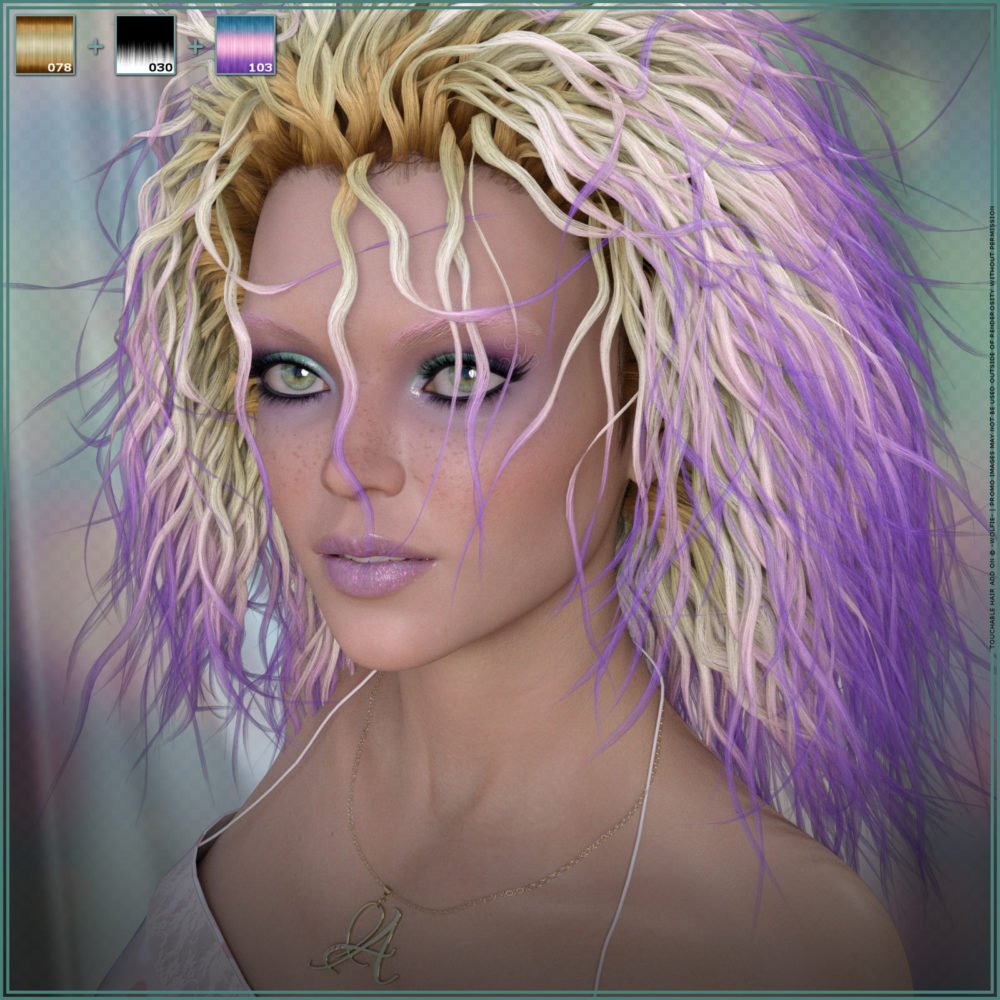 ---