Tres Chic for Victoria 4 Elite and Aiko 4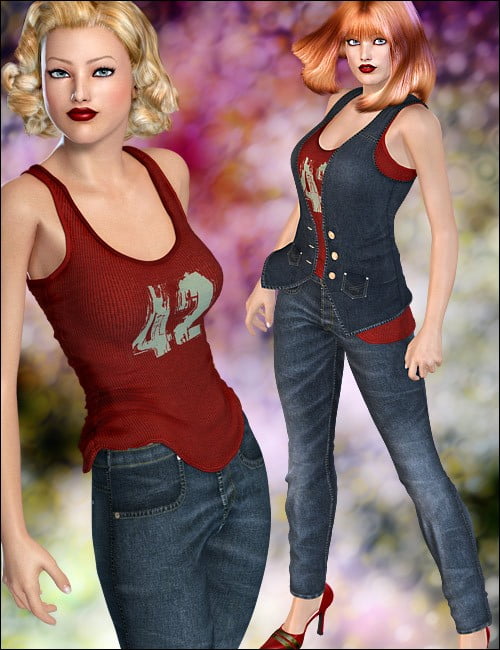 This item is not included in the 2008 PA Appreciation event.
A beautiful set consisting of a fashionable tank top, vest and skinny jeans for your favorite Victoria 4 or Aiko 4. Numerous custom fits and adjustment/movement morphs are included for more inspiration.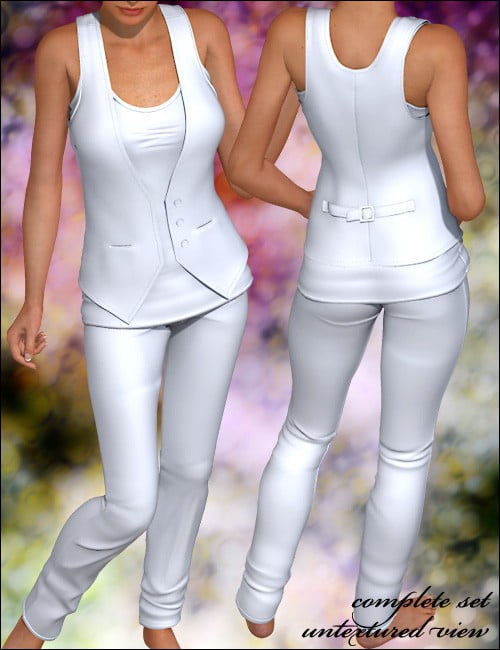 ---