True Feelings Expressions for Genesis 8.1 Females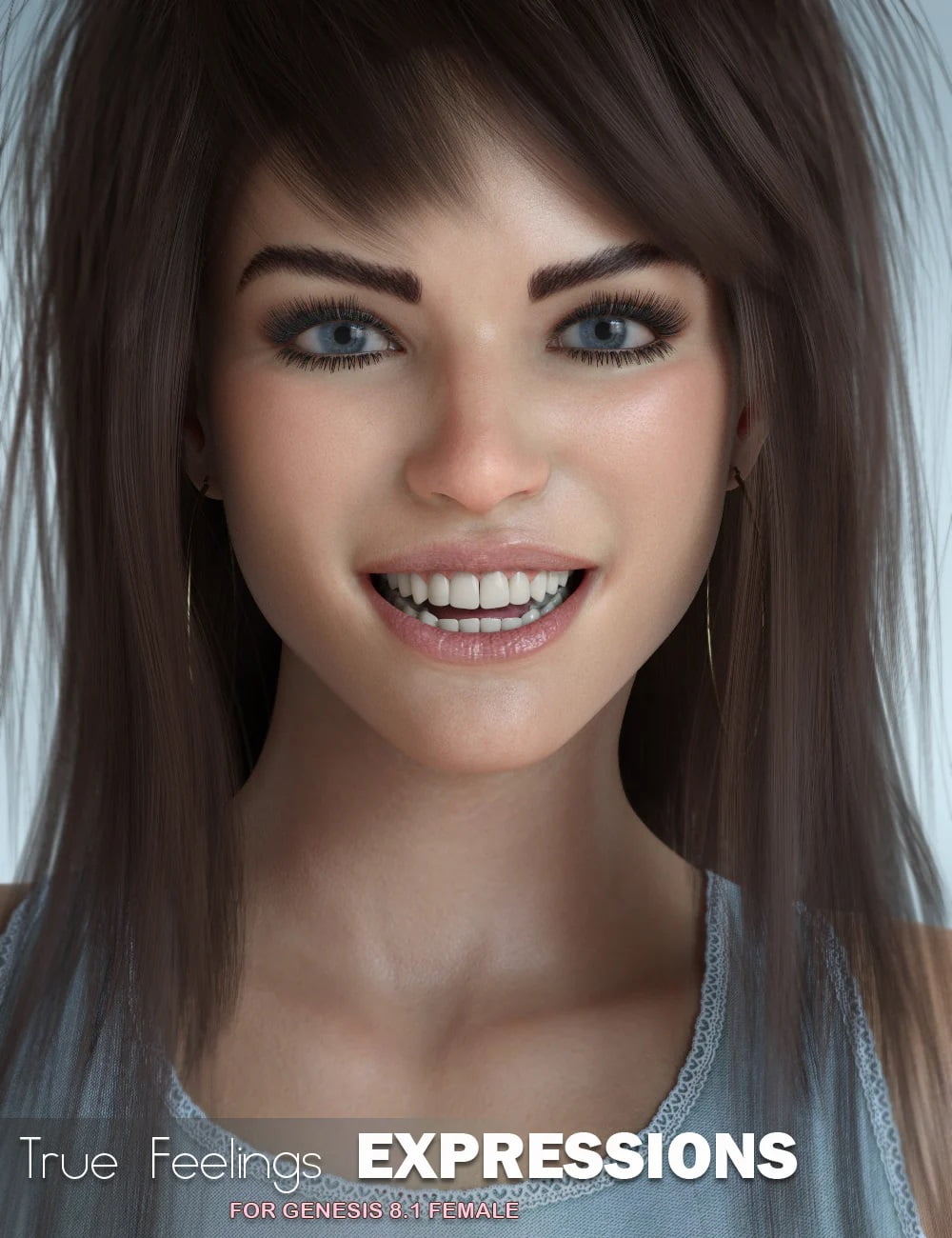 ---
True Feelings Expressions for Genesis 8.1 Females
True Feelings is a versatile facial expression set for Genesis 8.1 Females. Say goodbye to overdone expressions that aren't realistic with these subtle, lifelike expressions.
This set contains 30 one-click presets in the content library, as well as 30 morph dials in the parameters tab for endless variation.
Get the True Feelings Expressions for Genesis 8.1 Females and experience a range of realistic facial expressions!
---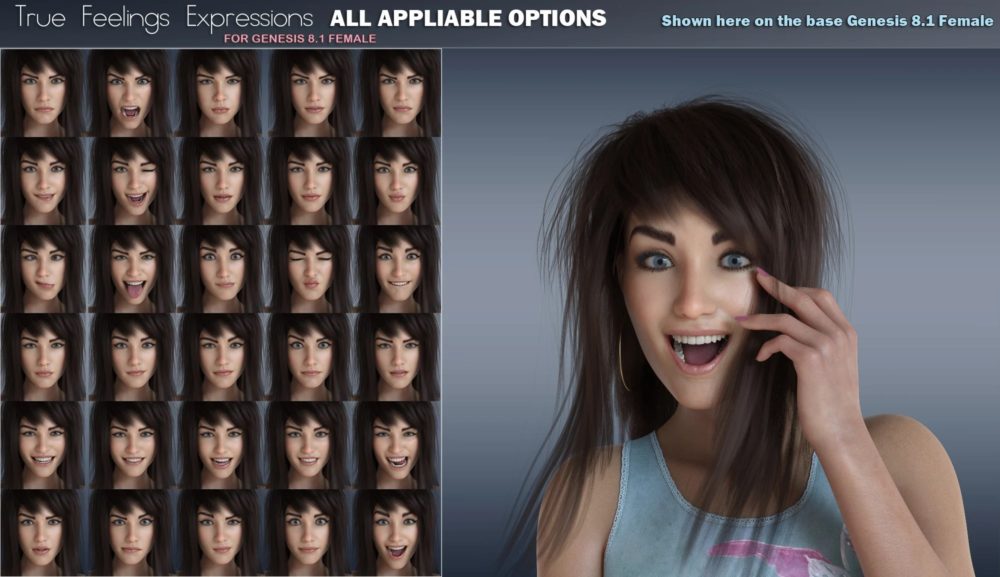 ---