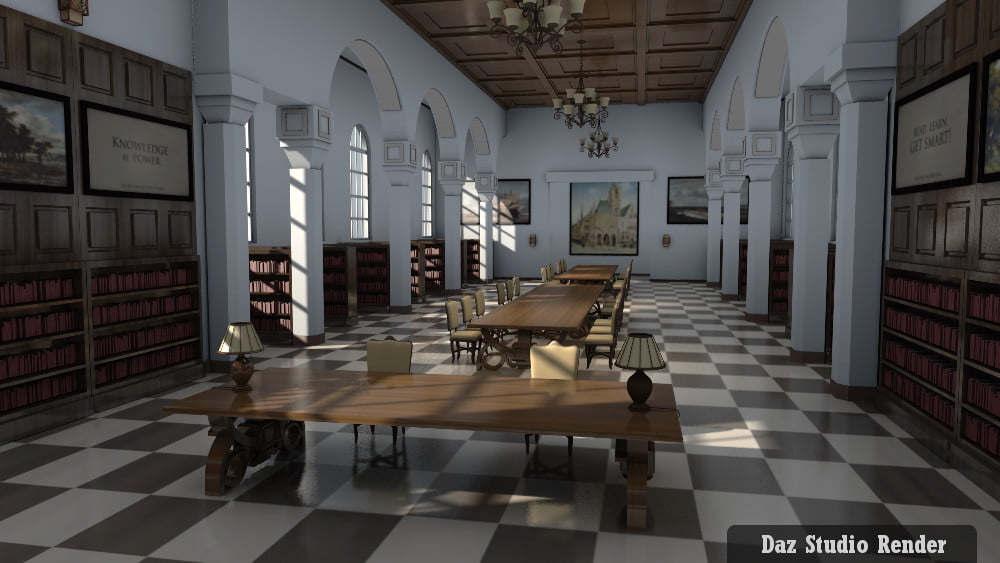 The Library is a classical styled building with a warm interior to make it a comfortable and appealing place to study. Designed with high ceilings and spaced out walking areas makes this scene have loads of great angles to choose from.
Featuring:
Main area
Balcony
Hallway space leading to:
Ladies and gents bathrooms
An upper room space
The library is able to load in parts and walls are separated for flexible camera angles.
Built in high quality and optimised for best performance.
Note that it may still require a good PC due to the amount of books!
OBJ included for other use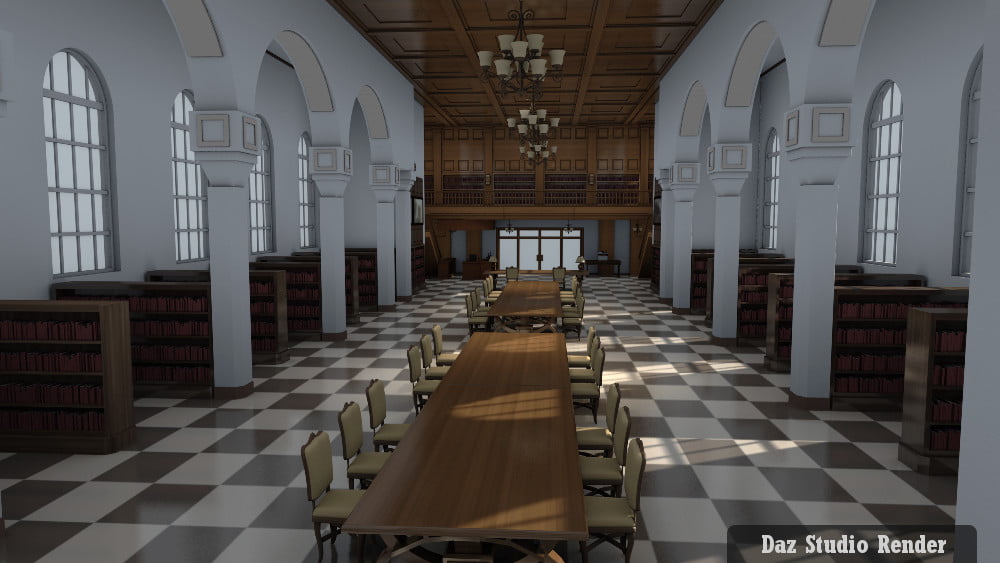 ---