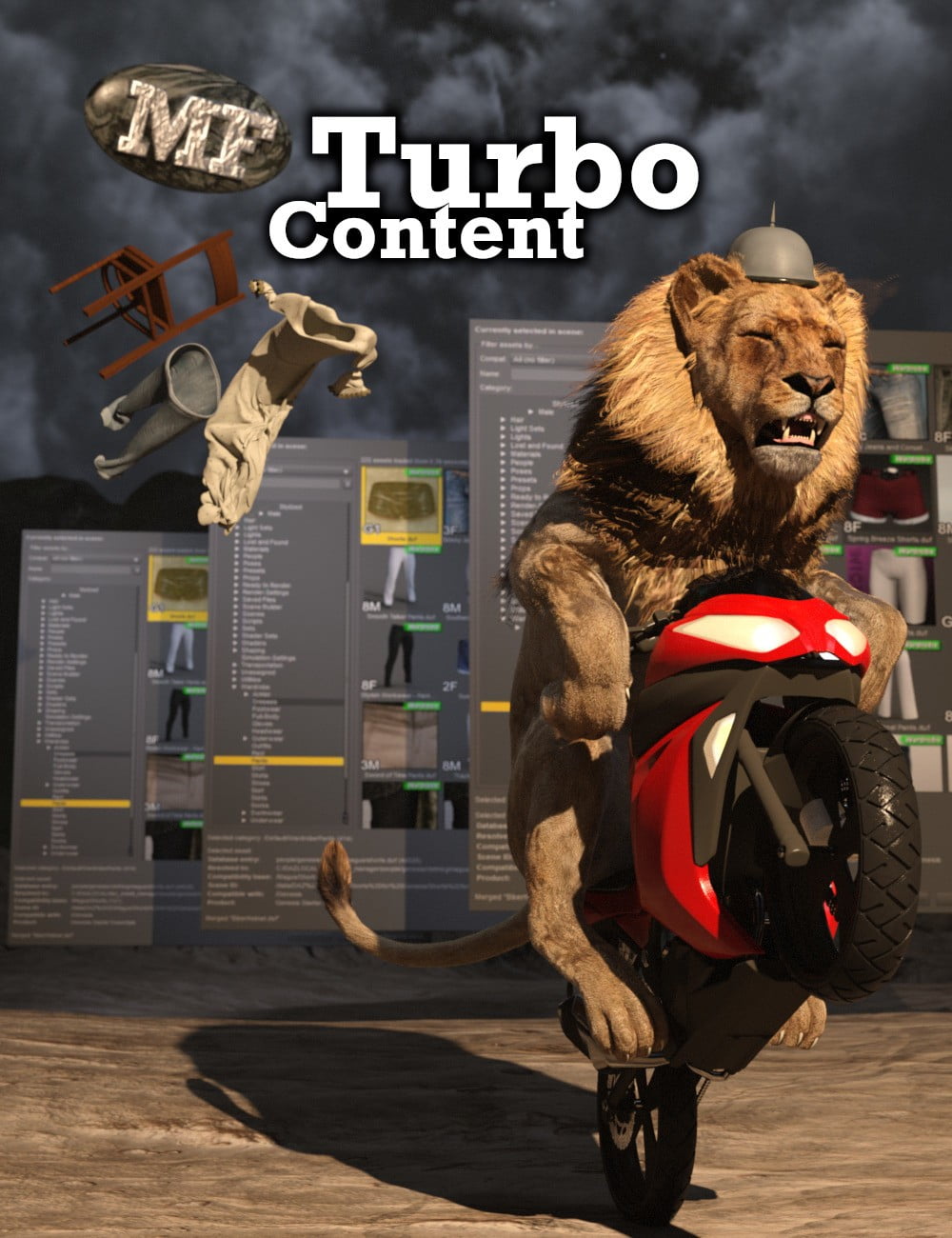 ---
Turbo Content
Turbo Content is a plugin for Daz Studio 4.10 and 4.11 that provides a new, much faster way of looking at your content library. You will get a new "Content" menu in your Daz Studio menu bar with items for figures (female and male), wardrobe (female and male), hair, materials and poses.
Each of the "Content" menu items opens a new dialog window. You can keep several of them open at the same time. Each dialog also remember its state when you close and re-open it. This significantly speeds up finding your items to build your scenes.
The plugin displays your content with bigger high-resolution icons and huge fly-over tooltips. In the icons, it displays compatibility information at a glance for figures, wardrobe and hair. No more looking at the small print to find compatible items!
---
---