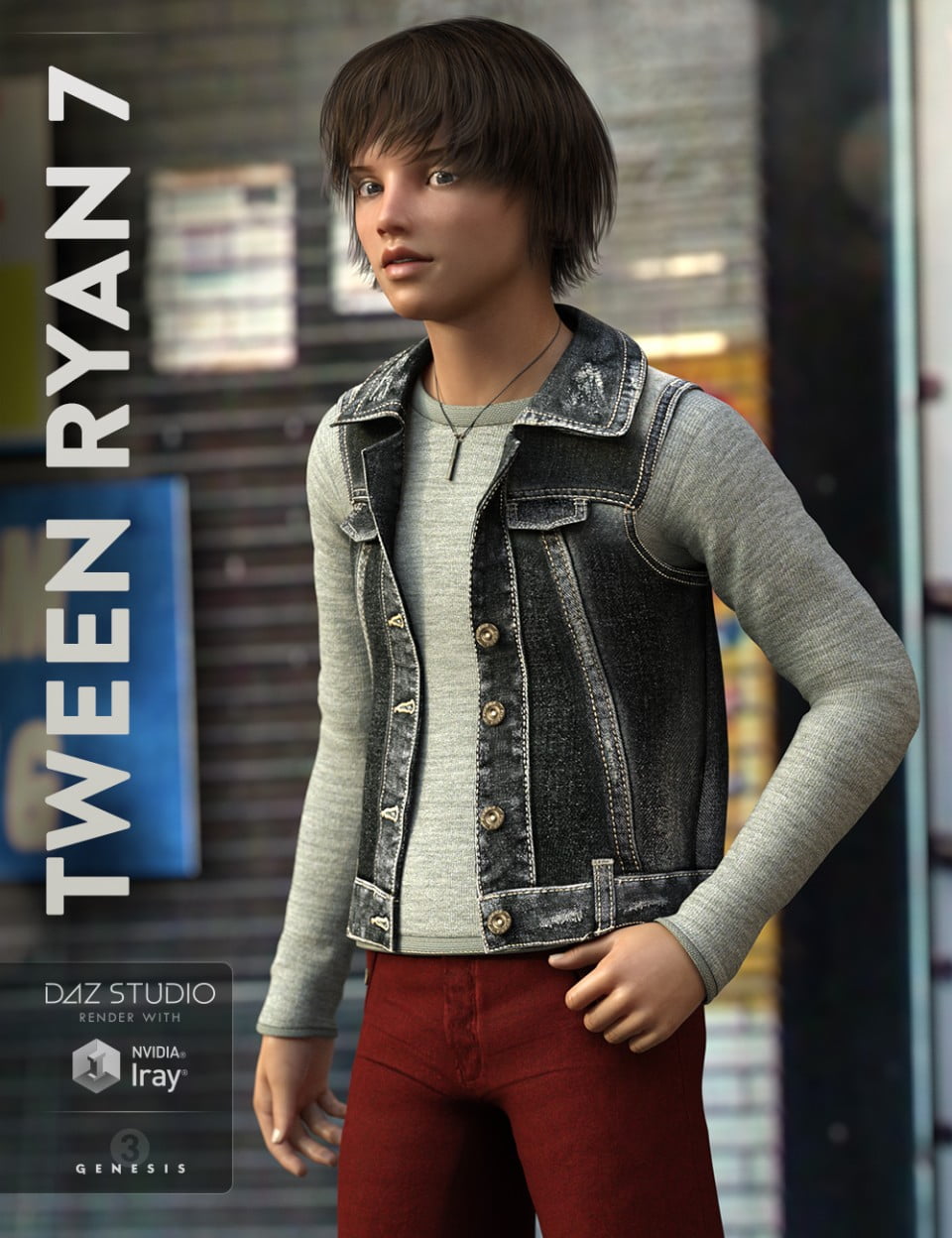 Tween Ryan 7 is the boy of endless summer. Bicycles, treehouses, scraped elbows and secret handshakes. Hide the matches and keep an eye on the cake in the fridge. School's out!
Key features of the Genesis 3-based Tween Ryan 7 include:
Increased detail (Read More)
Articulation (Read More)
Facial expressions (Read More)
Technology advancements (Read More)
Software Support (Read More)
For additional savings, check out Tween Ryan 7 Starter Bundle and Tween Ryan 7 Pro Bundle.
What is Genesis 3? Click here to find out more.
Tween Ryan 7 measurements courtesy of Measure Metrics for DAZ Studio:
Height: 5'3″ (161 cm)
Add-ons for this product.
What's Included and Features
Tween Ryan 7
Tween Ryan 7 Character Preset (.DUF)
Tween Ryan 7 Full Body Shape
Tween Ryan 7 Head Shape
Tween Ryan 7 Elf Ears
Tween Ryan 7 Custom UV Set
Tween Ryan 7 Materials:
Tween Ryan 7 All
5 Eye Color Options
3 Eye Reflection Options (3Delight)
3 Subsurface Level Presets (3Delight)
2 Translucency Level Presets (Iray)
Iray Legacy Preset
Textures Include:
18 Texture, Bump and Specular Maps (4096 x 4096)
16 Texture, Bump, Transparency, Reflection and Normal Maps (2048 x 2048)
Texture Templates available through the Product Library
Daz Studio 3Delight Material Presets (.DUF)
Daz Studio Iray Material Presets (.DUF)
This product includes:
1 DSON Core Installer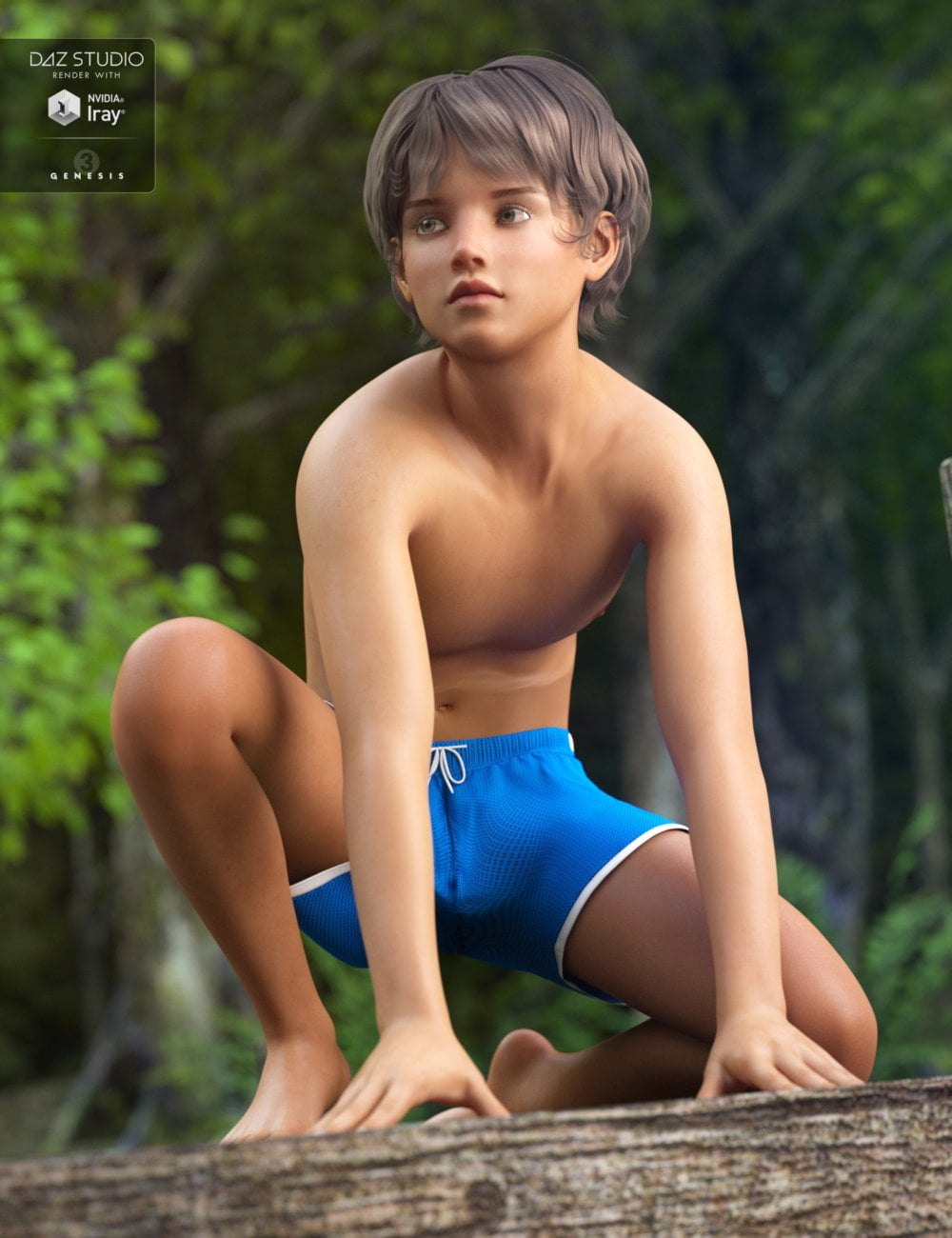 ---