Twilight Huntress Outfit For V4/A4/G4
Outfit for V4 (and A4 and G4) that includes bodysuit + boots + earrings + armaband + bracelet
For your fantasy heroins, sexy girls, warrioress, super-heroins, vampiress, vampire huntress, sci-fi or anything you can imagine.
A pack of extremelly useful pieces that can be used in a wide range of scenarios.
As all our products, full of features and simple to use.
PC compatible, not tested in Mac. Poser 6 and Up, and/or DAZ Studio 3 and up.
This cloth is for DAZ's Victoria 4 figure, and works too for Aiko 4 and The Girl 4.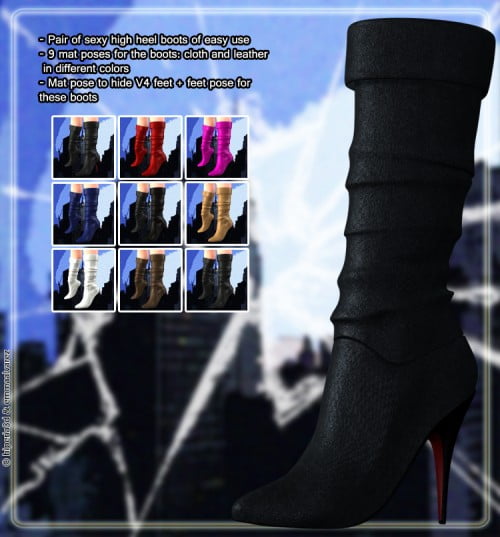 ---