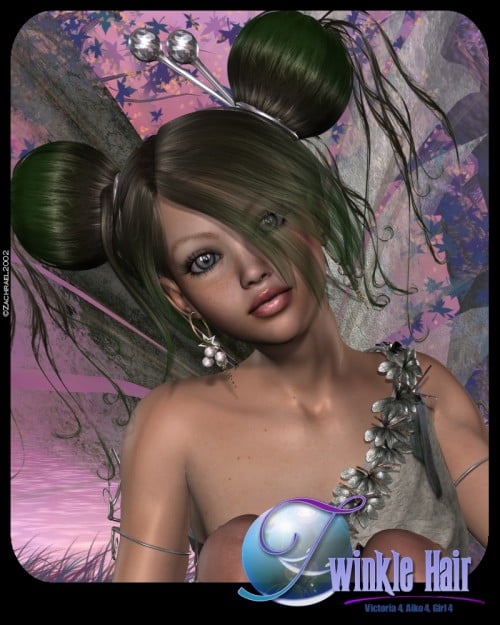 Introducing Twinkle Hair, a crazy fantasy hair perfect for your faes and other creatures!
Twinkle comes with 16 vibrant hair shades made from genuine hair photographs.
The included morphs make it possible to move and pose the bangs and ponytails anyway you like!
You also get beautiful sparkly Stars and Pearls earrings!
There are 8 lustrous pearl shades, with a choice of gold or silver metal.
The stars come as gold, silver or diamond-encrusted.
Twinkle Hair comes fitted for default Victoria 4 with morph fits for Aiko 4, Aiko 4 Real + Classic, Girl 4 and also Aiko 3!
---