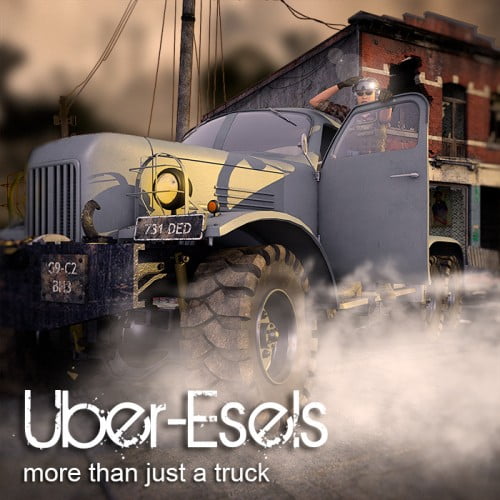 Uber-Esels is a military truck of heavy duty proportions and options.
The modeling and detailing is complete throughout, including a working undercarriage and suspension.
The truck has working doors, steering wheel, tires, hood, shocks and coils.
It also has 3 different bed options: Canopy, Wood Slats, and Metal Frame…the back Bumper can be turned on
and off depending on the bed option or look you want. Uber-Esels has a completely modeled engine for when you
decide you want to open the hood.
The textures are top notch giving this beast a real lived in look, all the way down to mud on the tires!
Features:
Doors Open and Close
Wheels Turn
Engine Hood Opens and Closes
Engine is Completely Modeled
Front Axel Rotates Independently
Fully Rigged Suspension
Canvas Cargo for Bed
Wood Slats Cargo for Bed
Cargo Ribs for Bed
Missile Trailer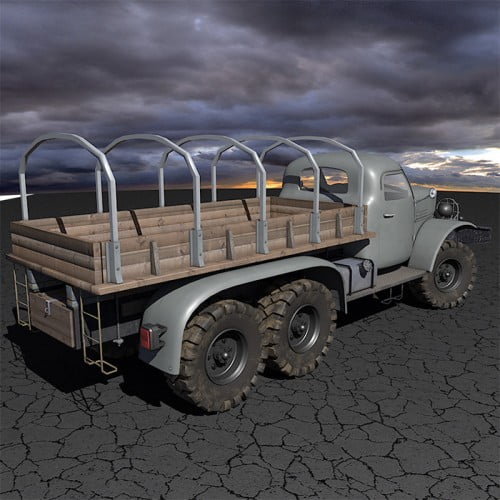 ---