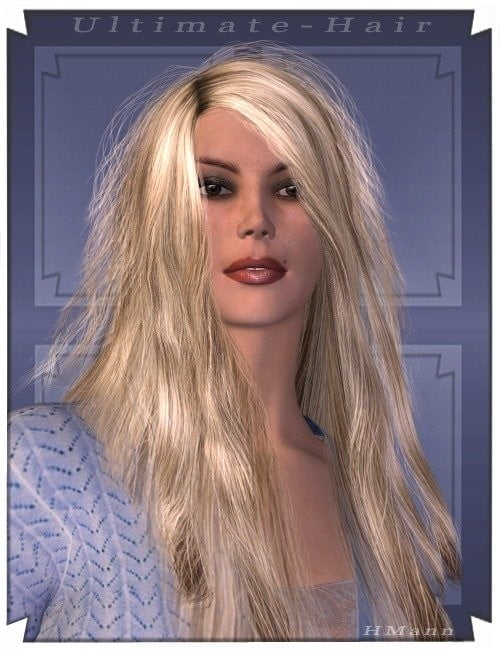 'Ultimate Hair' IT SIMPLY DOESN'T GET ANY BETTER THAN THIS!!
HMann has been one of the most influential designers and builders of high quality hair products for over five years.
Ultimate Hair draws on all his previous hair building experience and know how. Plus, it introduces new ground breaking techniques that make this hair simply unequaled anywhere else in the Poser and DAZ community.
Ultimate Hair is actually five very powerful realistically layered conforming hairstyles for Vicky 3, Aiko 3, Stephanie 3, Michael 3, and Jessi.
The hair itself is a very detailed multi-layered hair design, with special flyaways that enable the hair to be smooth flowing and silky or more tousled and wind blown (as in Image 1).
It is very easy to use because the hand created MAT and MATMOR files change colors and styles in a simple point and click operation in Poser 4, 5, 6 and DAZ|Studio.
There is a special MAT (texture) and MATMOR files (texture and morphs) directory for Poser 5 and 6 plus a seperate directory for Poser 4 and DAZ|Studio, enabling complete compatability with all these host programs.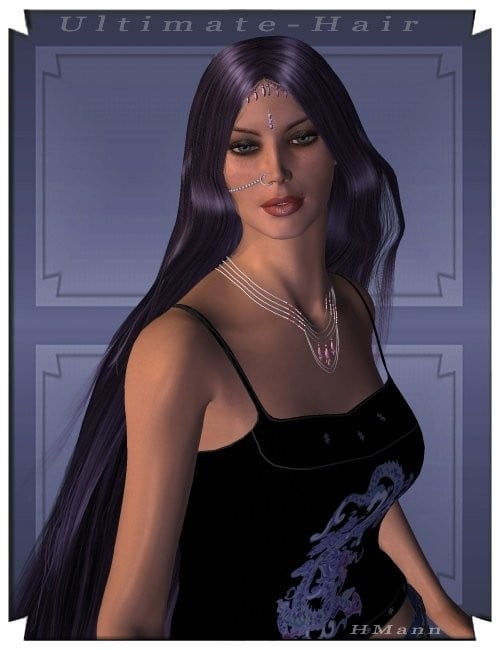 ---