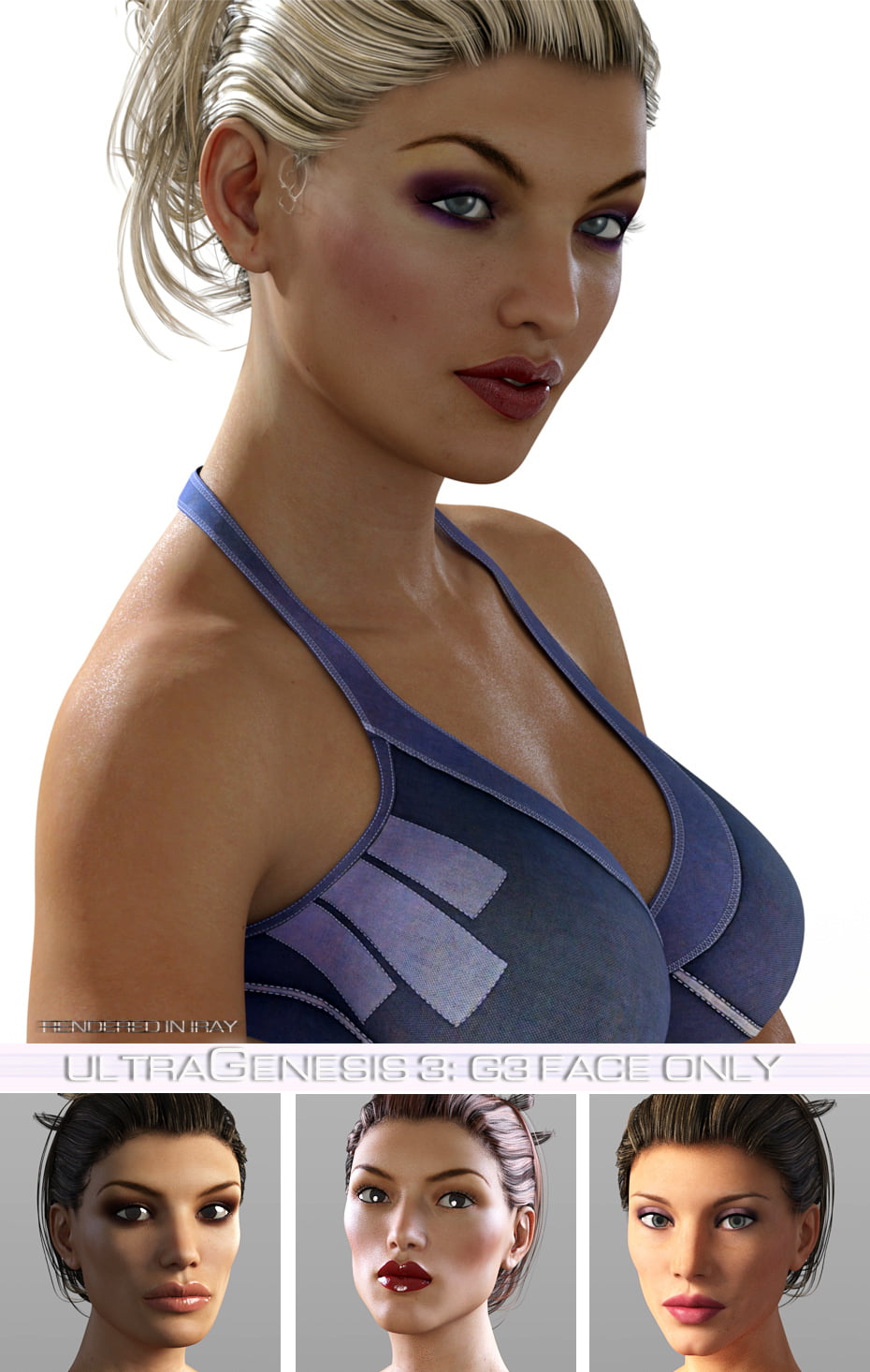 For Poser and Daz The UltraGenesis line continues with its second product, "Expressive", an uber face/expression creation for Genesis 3 and Victoria 7. In an instant you can select a 'one-of-a-kind' expression from a group of 20, for *BOTH* G3 and the V7 character -AND- you can also choose a 'GENESIS 3' ONLY character face, from a group of 10. With over 50 different ways to create a beautiful, expressive face, you have an endless array of possibilities for two distinctly different faces, and the expressions are usable with any character face you like!
50 stand out ways to create a face with depth and character, from humorous to mournful. A unique face is always one that captures the eye of anyone who views your art or animation.
(20) Twenty Expression Pose files for the Genesis 3 Figure
(20) Twenty Expression Pose files for Victoria 7
(10) Ten face shape presets for GENESIS 3 ONLY Each set comes with a default zero face.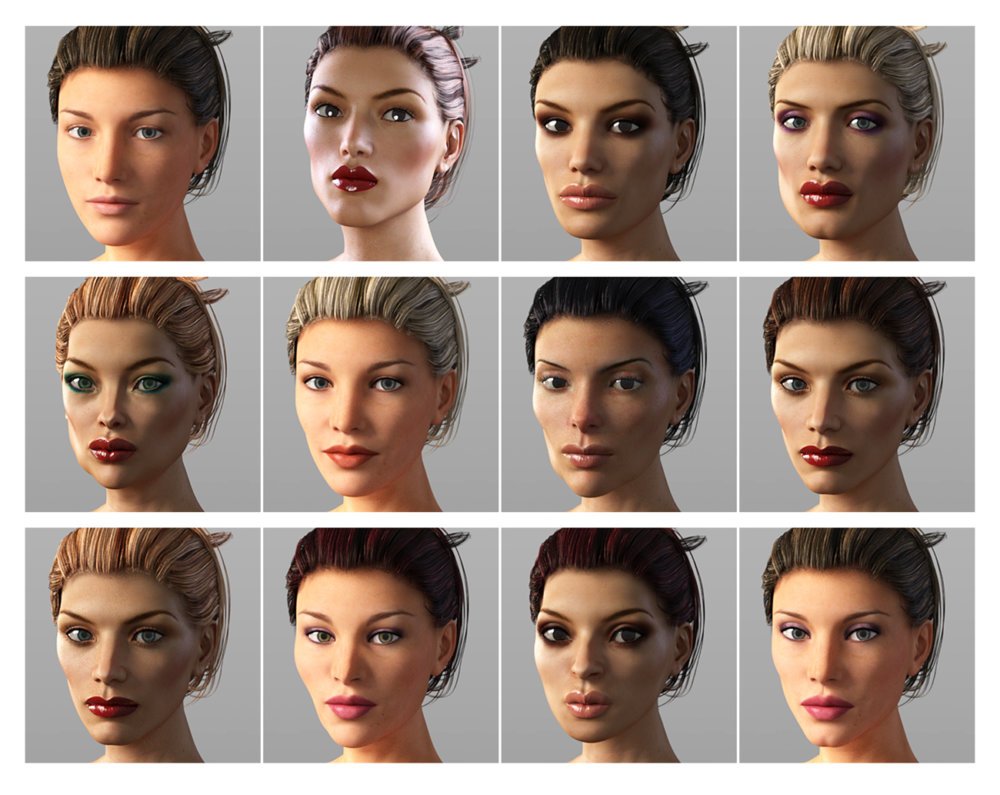 ---